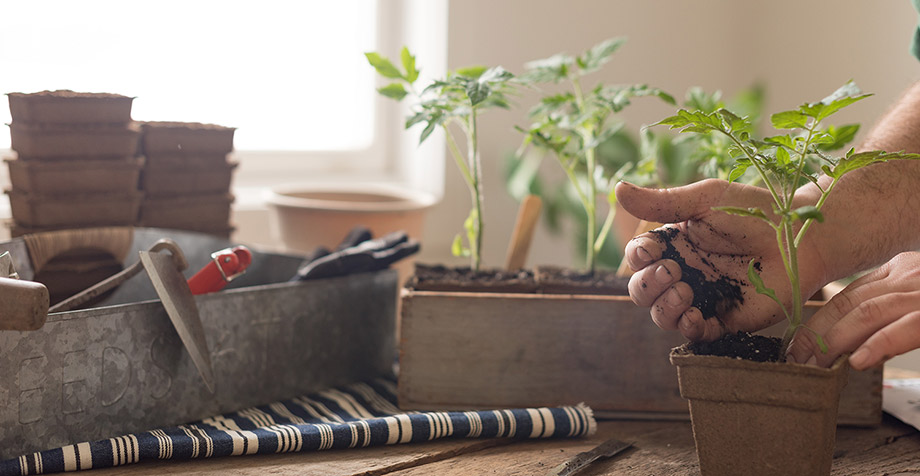 Planning Your Next Seed and Supplies Order?
A Message from Johnny's Customer Care Team
This season, high demand across many industries paired with recent global supply chain events may cause delays for items you depend on. As you plan your next seed and supplies order, you can be confident that Johnny's is stocking up on the varieties and supplies you need, and we've grown our warehouse team to ensure your order is shipped as soon as possible. Here are some things to keep in mind so that we can best support your efforts to grow healthy, locally grown produce this season.
Order Early for Our Best Selection
We're pleased to share that we have greater inventory for our seed, tools, and supplies than ever before to support our growers in the upcoming year. We have, however, seen strong demand for certain varieties and are experiencing many early orders from customers looking to secure adequate supply for the growing season. Like many companies, we're also dealing with supply chain uncertainty that could cause future delays on seed deliveries to Johnny's. With this outlook, we are encouraging growers to place orders early to find our best selection of varieties.
We're Currently Shipping Same Day
Orders of in-stock items are currently shipping from our warehouse the same day the order is placed.*
Please note, many shipping carriers are continuing to see delivery delays that could impact your growing plans, especially as we head into the holiday season. Additionally, as demand increases, we may see temporary increases in order processing time, including the processing times quoted for items shipping directly from our suppliers.**
We highly encourage you to order early allow for adequate delivery time prior to your planting dates.
Plan Ahead for the Seed Quantities You'll Need
Try Something New
If an item you're looking for is out-of-stock, we encourage you to be flexible by trying something new or turning to the substitute suggested for that item. All of our varieties are trialed by our product experts and carefully selected for your success.
Tip: Browse through the Featured menu at the top of our website to shop by variety characteristics that are most important to you. Options include such features as heat and cold tolerance, greenhouse performers, or even our easiest-to-grow varieties, Easy Choice.
---
*  All orders of in-stock items shipping same day must be placed before 2:00pm Eastern Time (1:30pm ET on the web), Monday through Friday.
**  Items that ship from our suppliers display a "Ships from Supplier" note below the product description on our website. The shipping lead time can be found by reviewing the product info tab on that product web page.