Herb Disk Collection - Key Growing Information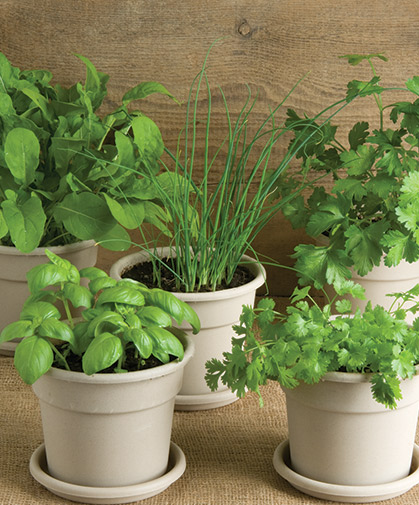 DAYS TO GERMINATION:

Arugula: 5-7 days.
Basil: 5-10 days.
Chives: 7-14 days.
Cilantro/Coriander: 7-10 days.
Parsley: 14-30 days.
Thyme: 14-21 days.


SOWING:
Direct seed (recommended):
Fill a 6" pot with soil, put a disk on top of the soil, and cover with approximately 1/4" layer of soil or vermiculite. Water well at planting and then water as needed as the plant grows.
LIGHT PREFERENCE:
Varies.


PLANT HEIGHT:
Varies.


PLANT SPACING:
1 disk per 6" nursery pot.


HARDINESS ZONES:
Varies.


HARVEST:

Arugula: 21 days to baby; 40 days to full size.
Basil: 74 days.
Chives: 75-80 days.
Cilantro/Coriander: 50-55 days to leaf harvest; 90-105 to seed.
Parsley: 75 days.
Thyme: 90-95 days.