Add-on Heat Mat – 21" x 5', 180 Watts
Jump Start® Commercial Heat Mat Accessory
Zoom Image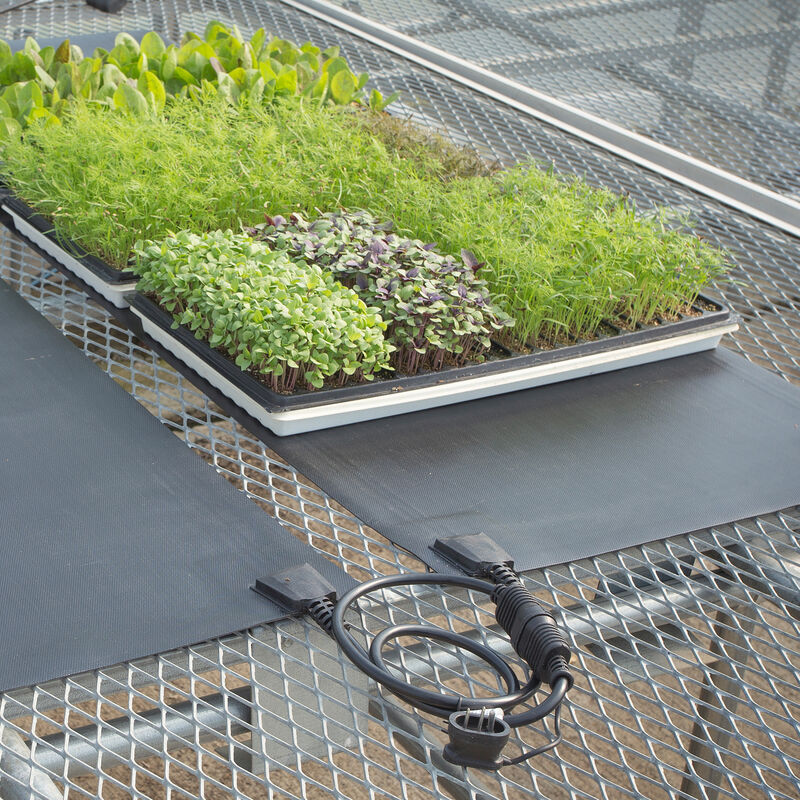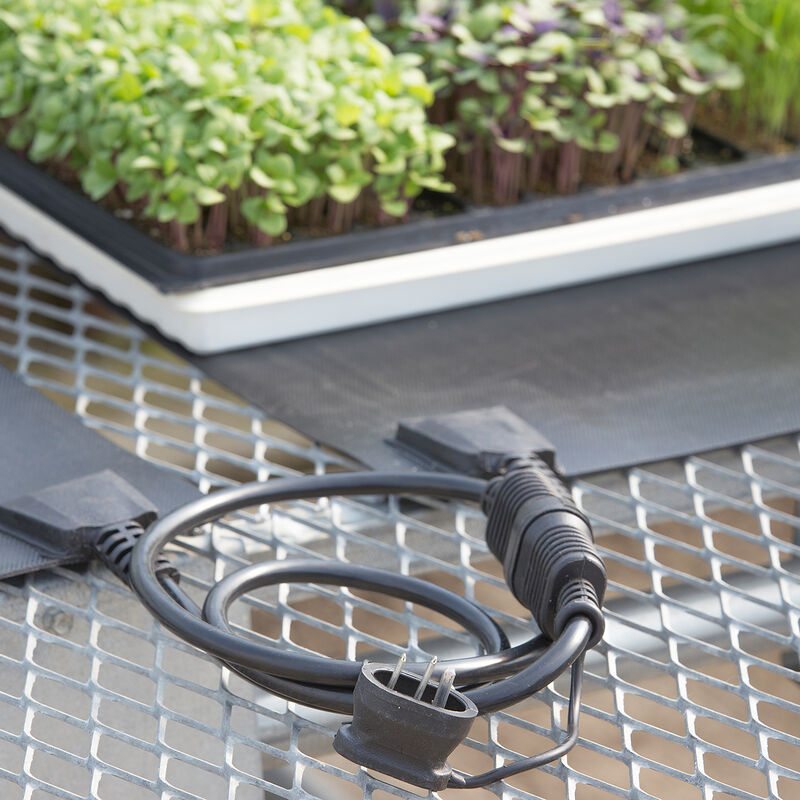 Add-on Heat Mat – 21" x 5', 180 Watts
Jump Start® Commercial Heat Mat Accessory
Maximize your germination area.
Plugs into the Jump Start® Commercial Heat Mat #7174 or another Modular Add-on Mat. Proper bottom heat is one of the most important and effective ways to improve germination. This new modular system lets you daisy chain mats together to cover more area, and provide uniform heat for hundreds of seedlings or cuttings. Supersized mats are rugged, durable, and are fitted with waterproof connectors. Up to 5 units may be connected (4 Add-on Mats plus the Commercial Mat). These mats must be used with a temperature controller; failure to do so will result in excessive root zone temperatures. We recommend #9582 Heat Mat Controller (will accept up to 4 total mats). Included cord is approximately 2' long.
All heat mats are compatible and interchangeable with all thermostats, as long as the total heat mat wattage does not exceed the thermostat's rating. For example, the Redi-Heat Four Outlet Thermostat is rated for up to 2,400 watts, so it can handle any combination of heat mats totaling 2,400 watts or less.
Johnny's is committed to your success, every step of the way.
We want you, our customer, to be 100% satisfied with all of our seeds, tools, and supplies.
If anything you purchase from us proves unsatisfactory, we will either replace the item or refund the purchase price.