Community Giving
Elevating agricultural programs which further diversity and access to regenerative farming.
Please take a moment to learn more about the organizations we have supported.
---
National Young Farmers Coalition
Johnny's partnership with National Young Farmers goes back. From helping promote membership drives in their early years to supporting past convergences and state chapter events, their recent 10,000 farmers survey, and providing their members a discount, we're proud to support NYFC and their vital work.
About One Million Acres for the Future
NYFC is a multiracial coalition united by a vision for a just future where farming is free of racial violence, oriented towards environmental well-being, and concerned with health over profit. NYFC tackles the structural challenges preventing young people from succeeding in farming, such as access to land, credit, skilled labor, climate challenges, health insurance, racial injustice, and student loan debt. With 30 farmer-led chapters in 23 states, the Coalition is poised to win structural change driven by the young farmers and farmers of color they represent. 
The organization continues to work on mobilizing diverse farmer leaders with a bold land campaign, One Million Acres for the Future, which aims to allocate $2.5 billion in farm bill funding to equitable land transition. To achieve this, NYFC surveyed over 10,000 young farmers nationwide and developed a policy agenda to respond to the needs and challenges of young farmers today.
Farmer Spotlight • Walter Davis III of Davis & Daughter Farms
Walter Davis III grew up in New Orleans but spent much of his childhood visiting his family's farm in St. Francisville, Louisiana. Like many Black farm families in the South, his family experienced tremendous adversity and trauma, including discrimination by the USDA. Though his family still owns their land, keeping the farm in the family has been very difficult.
He continues his family's farming legacy through a social enterprise he created in northwest Georgia, about 20 miles west of Atlanta. Davis and Daughter Farms grows microgreens, mushrooms, and vegetables on their micro-urban farm and sells Belizean cacao. This farming venture grew out of an after-school gardening club that Davis started while teaching English to high school students over the last 12 years.
Read more about Walter Davis III and young farmers like him fighting for equitable land access in the 2023 Farm Bill in the National Young Farmers Coalition survey report.
---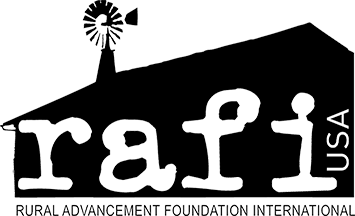 RAFI-USA
Rural Advancement Foundation International–USA (RAFI–USA) was founded in 1990 to challenge the deep inequities in our food system, where rural communities are exploited to benefit corporate power structures. The organization combines on-the-ground services and policy advocacy to ensure that farmers who produce on small- and mid-size farms have fair access to the resources they need.
FARMERS OF COLOR NETWORK
About Farmers of Color Network
RAFI-USA launched the Farmers of Color Network (FOCN) in 2017 to more intentionally support Black, Indigenous, and people of color (BIPOC) farmers. Their approach uses a collective model that is BIPOC farmer-centered and -led. They ground their work in relationships because individual farm needs are inextricably tied to the health of the broader farm ecosystem and food systems.
The Farmers of Color Network seeks to strengthen the economic viability of people of color who own and/or operate farms, provide technical assistance services to farmers, coordinate farmer-to-farmer connections and community, and uplift the voices of farmers of color to drive policies and narrative change. Their geographic scope is the Southeast US, several mid-Atlantic States, the US Virgin Islands, and Puerto Rico.
Farmer Spotlight • Thomas Bradley of Bradley Farms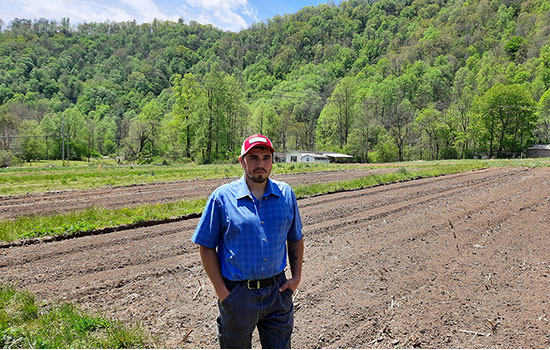 Thomas Bradley farms a 7-acre parcel of land in Western North Carolina that his grandfather and great-grandfather farmed for 100 years before him. The land is in the Qualla Boundary, home to the Eastern Band of Cherokee Indians. Bradley Farms specializes in traditional Cherokee crops including Cherokee White Flour Corn, Dutch Fork Pumpkins, and Greasy Black Beans. Thomas's grandmother Sadie is the chief seed keeper, helping to save seeds each season and archiving varieties to be planted and enjoyed for generations to come.
Thomas received a 2020 FOCN Infrastructure grant to purchase a seeder, silage tarps, and a grain hopper, which helped him increase productivity and expand to new markets within the Cherokee community.
ORGANIZATIONS WE HAVE SUPPORTED