Community Giving
Elevating agricultural programs which further diversity and access to regenerative farming.
Please take a moment to learn more about the organizations we have supported.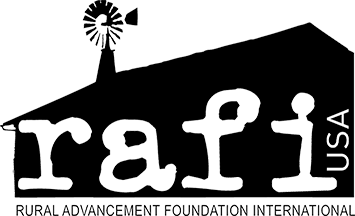 RAFI-USA
Rural Advancement Foundation International–USA (RAFI–USA) was founded in 1990 to challenge the deep inequities in our food system, where rural communities are exploited to benefit corporate power structures. The organization combines on-the-ground services and policy advocacy to ensure that farmers who produce on small- and mid-size farms have fair access to the resources they need.
FARMERS OF COLOR NETWORK
About Farmers of Color Network
RAFI-USA launched the Farmers of Color Network (FOCN) in 2017 to more intentionally support Black, Indigenous, and people of color (BIPOC) farmers. Their approach uses a collective model that is BIPOC farmer-centered and -led. They ground their work in relationships because individual farm needs are inextricably tied to the health of the broader farm ecosystem and food systems.
The Farmers of Color Network seeks to strengthen the economic viability of people of color who own and/or operate farms, provide technical assistance services to farmers, coordinate farmer-to-farmer connections and community, and uplift the voices of farmers of color to drive policies and narrative change. Their geographic scope is the Southeast U.S., several mid-Atlantic States, the U.S. Virgin Islands, and Puerto Rico.
Farmer Spotlight • Thomas Bradley of Bradley Farms
Thomas Bradley farms a 7-acre parcel of land in Western North Carolina that his grandfather and great-grandfather farmed for 100 years before him. The land is in the Qualla Boundary, home to the Eastern Band of the Cherokee Indians. Bradley Farms specializes in traditional Cherokee crops including Cherokee White Flour Corn, Dutch Fork Pumpkins, and Greasy Black Beans. Thomas's grandmother Sadie is the chief seed keeper, helping to save seeds each season and archiving varieties to be planted and enjoyed for generations to come.
Thomas received a 2020 FOCN Infrastructure grant to purchase a seeder, silage tarps, and a grain hopper, which helped him increase productivity and expand to new markets within the Cherokee community.
ORGANIZATIONS WE HAVE SUPPORTED