Buckwheat (Common)
Organic Cover Crop Seed
Zoom Image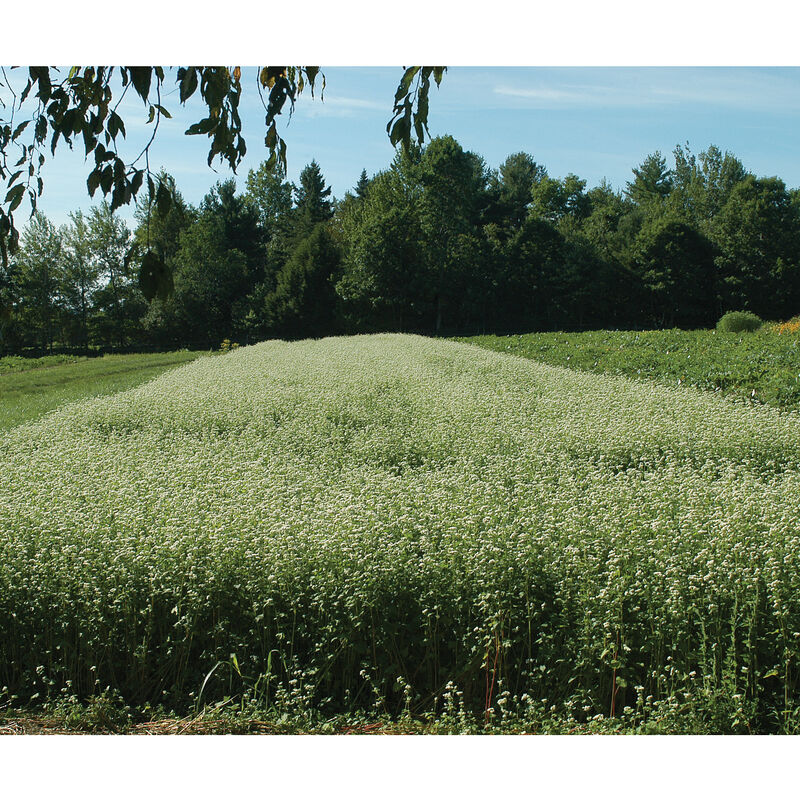 Buckwheat (Common)
Organic Cover Crop Seed
Fast summer green manure.
Buckwheat is widely grown as a grain crop, bee pasture, soil improving cover crop and as wildlife cover. It is a warm season grain which grows rapidly during the summer and several crops per year may be had with proper management. This rapid and dense growth chokes out weeds and is used in crop-free fields in rotation with vegetables. Buckwheat is often grown to attract beneficial insects and as pasture for honey bees. Sow in late May through July and till in about a month later, when flowering has begun. For grain harvest, sow 3 months before fall frost. Harvest after killing frost. Planting rate: 2-3 lb./1,000 sq.ft. (60 lb./acre), one-fifth less when planting for grain harvest. Blue label/Certified seed. USDA Certified Organic. Avg. 14,800 seeds/lb.
This product does not ship to Canada.
This item's size, weight, or shape may require an additional shipping surcharge based on the shipping location selected. Specific charges will be displayed during checkout.
With a preferred pH of 5.0-7.0, buckwheat will grow in a wide variety of soils, but will not grow where wet. It will outcompete weeds in fields with high weed seed densities. Must be mowed/harrowed or otherwise incorporated before seed is mature; otherwise it may become a weed. For grain harvest, be aware that the grains (groats) do not ripen uniformly. Cut the plants when 80-90% of the seeds have matured (turned brown). There will still be green leaves and perhaps some blossoms at the top of the plant when they are cut. It is preferable to harvest the grain when ready, and not let the plant spend excess time standing as this results in high seed loss. Once threshed, remove as much green plant material as possible, as this can shorten the grain's life by overheating.
CULTURE:
Sow the seeds at the time, rate, and depth specified in the product description.

FOR GREEN MANURE:
Till in at any growth stage.

FOR ORNAMENTAL USE OR GRAIN HARVEST:
Cut the plants near the base when most of the green color has turned brown and the seeds are hardening (no longer milky).

SEED SPECS:
Planting rates are listed in our cover crops comparison chart.
Johnny's is committed to your success, every step of the way.
We want you, our customer, to be 100% satisfied with all of our seeds, tools, and supplies.
If anything you purchase from us proves unsatisfactory, we will either replace the item or refund the purchase price.