DS Admiral Pea
Organic Field Pea Seed
Zoom Image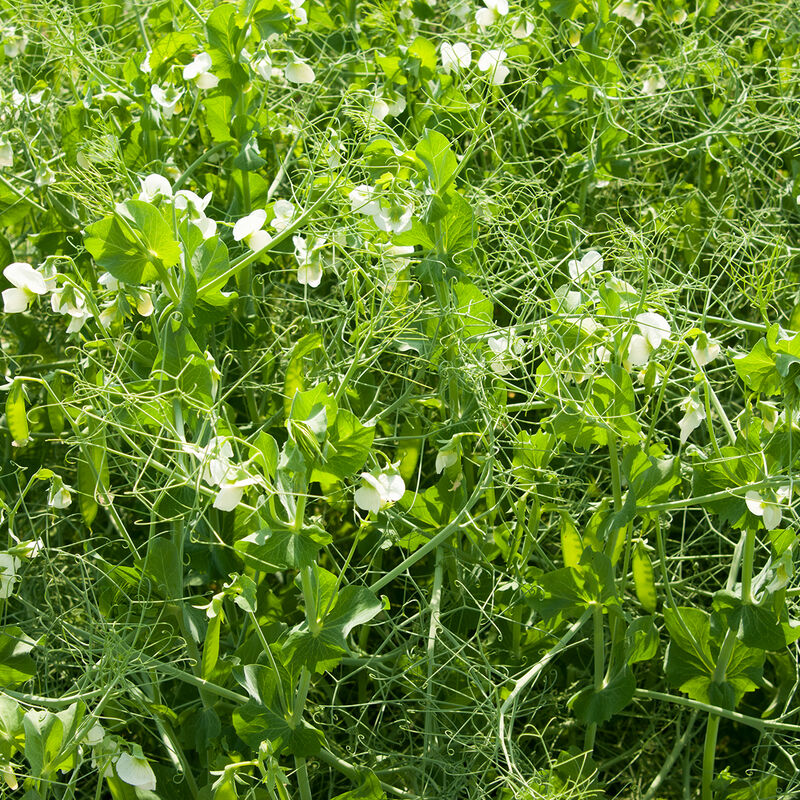 DS Admiral Pea
Organic Field Pea Seed
Grow alone or in mixes as a short-term green manure.
Pea tendrils (the most recent 6-8" of growth) are also great in salad mixes, and the dry yellow peas can be cooked in soup. In spring or fall, sow alone at 3 lb./1,000 sq.ft. (120 lb./acre). Can also be mixed with vetch and/or oats, winter rye, or ryegrass. Peas smother weeds better than spring-sown clover. Inoculate with Garden Combination Inoculant (#7531) or Pea, Vetch, and Lentil Inoculant (#7534) for best performance. USDA Certified Organic. Avg. 2,000 seeds/lb.
Johnny's Recommended Substitute
A great grain crop or forage mixture component.