4010 Field Pea
Organic Cover Crop Seed
Zoom Image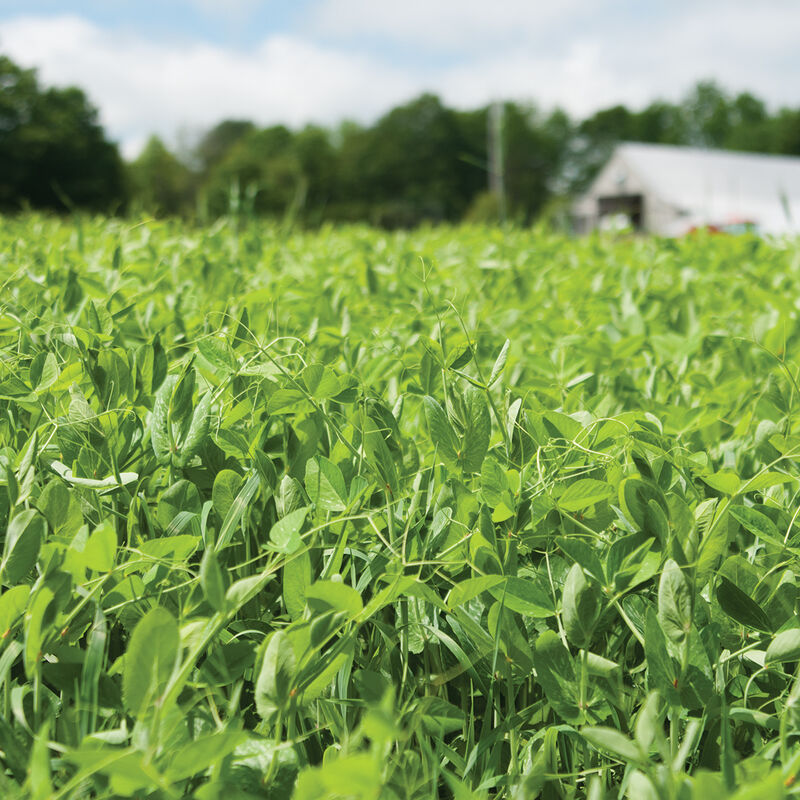 4010 Field Pea
Organic Cover Crop Seed
Grow alone or in mixes as a short-term green manure.
In spring or fall, sow 3 lb./1,000 sq.ft. (120 lb./acre) alone or mix with vetch and/or oats, winter rye, or ryegrass. 3-4' tall peas smother weeds better than spring-sown clover. Inoculate with Garden Combination Inoculant (#7531) or Pea, Vetch, and Lentil Inoculant (#7534) for best performance. Pea tendrils add a flair of color to your salad mixes, and dried yellow peas can be used in soups. White flowers. USDA Certified Organic.
Specs:
This product does not ship to Canada.
This product does not ship to the following countries: Japan, Republic of Korea, New Zealand, Taiwan.
This item's size, weight, or shape may require an additional shipping surcharge based on the shipping location selected. Specific charges will be displayed during checkout.
Peas like well-drained, clay loam soils with a neutral pH (6.5-7.5) and average fertility. Stems are weak so will benefit from being seeded with 1-2 bushels of oats per acre. Can be seeded into rough ground; use 25% more seed than usual. Plant like garden peas: inoculate with proper inoculant, drill or broadcast, and cover 1-3" deep depending on soil moisture. Plants do not regrow after mowing or grazing. Field peas' average nitrogen production is 100 lb/acre.
CULTURE:
Sow the seeds at the time and rate specified in the product description. All legumes should be planted 1/4 to 1/2" deep.

FOR GREEN MANURE:
For best results, till under when in the flowering stage.

SEED SPECS:
Planting rates are listed within each product description. Organic systems should plant 1/3 to 1/2 heavier to allow for some weed pressures.
Johnny's is committed to your success, every step of the way.
We want you, our customer, to be 100% satisfied with all of our seeds, tools, and supplies.
If anything you purchase from us proves unsatisfactory, we will either replace the item or refund the purchase price.