Barlow Mix
Columbine Seed
Zoom Image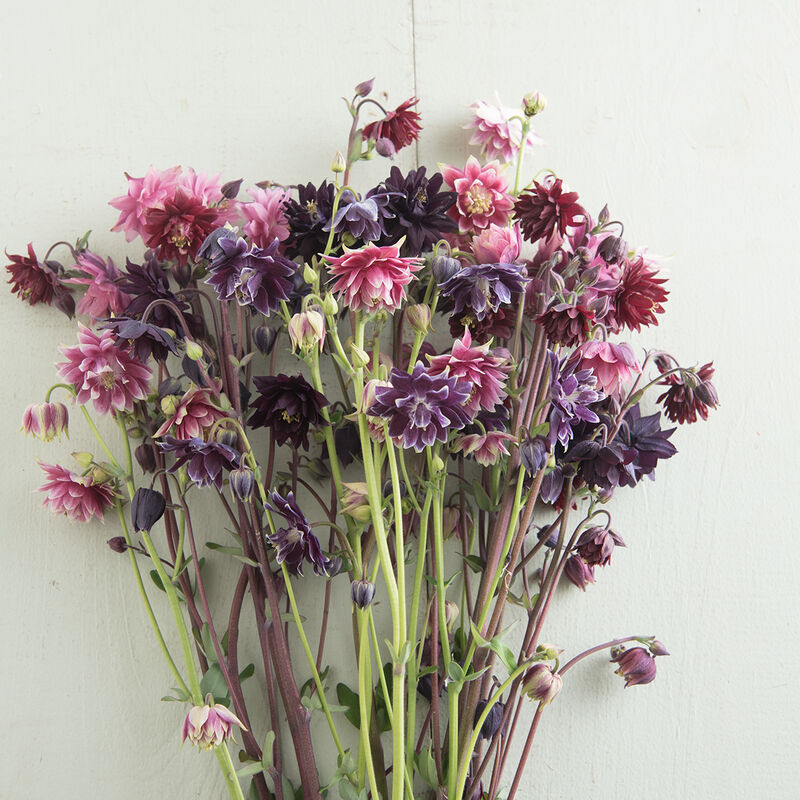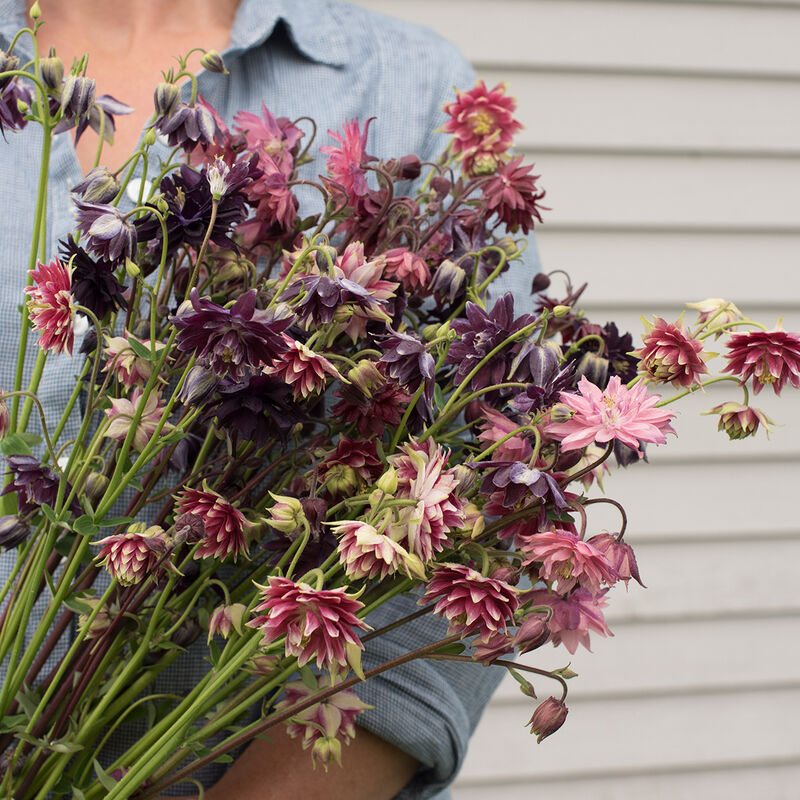 Barlow Mix
Columbine Seed
Clematis-flowered columbine.
Fluffy, star-shaped blooms with pointed, overlapping petals resemble petite clematis flowers. Fully double 1 1/2" upward-facing and nodding, spurless flowers. Blooms late spring of the second year from a spring sowing. An excellent cut flower, it has strong, straight stems and fills the gap between early spring and summer bouquets. Produces multiple blooms per stem. Mix includes Victorian shades in a complementary color palette: Aline Fairweather (rose), Black Barlow (almost black), Blue Barlow (violet), Bordeaux Barlow (deep wine red), Miss M.I. Huish (dark purple), Nora Barlow (rose centers fading to white with green tips), White Barlow (white), and Christa (purple-edged white). Attracts hummingbirds. Perennial in Zones 3-9. Ht. 32-42". Avg. 18,500 seeds/oz. Packet: 50 seeds.
DAYS TO GERMINATION:
21-28 days at 70-75°F (21-24°C). Refrigerate seed for 5 days prior to planting. Light aids germination. Outdoors, soil temperature must be above 65°F.


SOWING:
Transplant (recommended) - Sow 8-10 weeks before last frost. Transplant out after last frost. Barely cover seed as light aids germination. Transplant to larger containers or cell packs when first true leaves appear. Direct seed - Sow once soil has warmed to 65°F (18°C). Sow directly into seed bed in groups of 3-4 seeds. Thin to one plant when true leaves appear. Winter mulching in cold climates, after the first frost is recommended to protect plants from heaving with the freeze and thaw cycles.


LIGHT PREFERENCE:
Part Shade. Will tolerate full sun where summers are cool and plants can be kept watered.


PLANT HEIGHT:
Varies.


PLANT SPACING:
10-15".


HARDINESS ZONES:
Zones 3-9.


HARVEST:
When half of the florets on a stem are open.


SOIL REQUIREMENTS:
Prefers light shade and humus-rich, well-drained soil. Will tolerate full sun where summers are cool and plants can be kept watered.


USES:
Cut Flower. Beds and borders.


SCIENTIFIC NAME:
Aquilegia spp.
Johnny's is committed to your success, every step of the way.
We want you, our customer, to be 100% satisfied with all of our seeds, tools, and supplies.
If anything you purchase from us proves unsatisfactory, we will either replace the item or refund the purchase price.