Zoom Image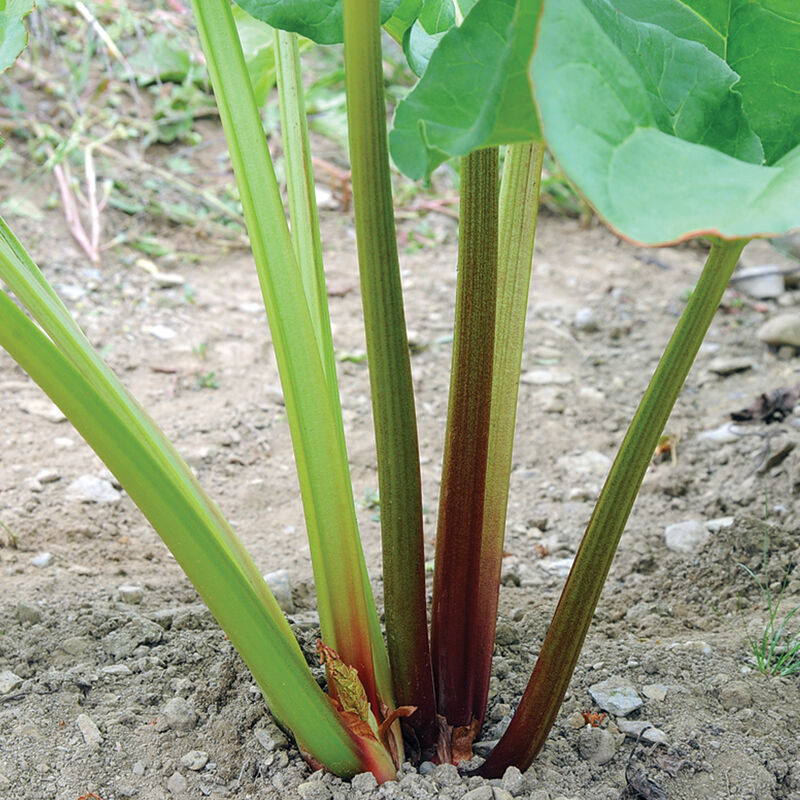 Excellent cooking quality in this early, abundant producer.
Victoria is well-adapted to most regions and is widely-grown commercially. The large, tender, rosy-red stalks gradually turn to pink and then solid green towards the tip. Sweeter and milder than other varieties. Grows best in Zones 4–8. Also available in organic crowns. Avg. 31,700 seeds/lb. Packet: 100 seeds.
SCIENTIFIC NAME:
Rheum rhabarbarum

CULTURE:
Rhubarb is an easy-to-grow perennial (Zones 4-8) that can live for 10-15 years or longer. Choose a location in full sun. Plant in early spring in well-drained, fertile soil with a pH of 6.0-6.8. Rhubarb is a heavy feeder and will yield better when given annual spring applications of compost.

PLANTING FROM SEEDS:
Soak seeds for 2 hours before planting. Sow in individual pots 5-7 weeks before last frost date. Cover seed 1/4" deep. Thin to 1 per pot. Plant out after danger of frost has passed

PLANTING CROWNS:
Set crowns 1" deep, bud side up, 3' apart in the row with 5' between rows. Firmly tamp down soil and water crowns to prevent dry pockets around the crowns.

HARVEST:
Do not harvest the first year. Harvest lightly, a few stalks (actually petioles) per plant, the second year. In subsequent years all stalks 1" or more in diameter may be harvested for 6-8 weeks. Leave smaller stalks to make food for the crown and next year's production. Harvest by snapping or cutting the stalks at the base. Remove seed stalks. Crowns may be divided after 3-5 years.

DELIVERY OF PLANTS:
We record orders and ship plants from late March through late April, depending on location. Full planting instructions are sent with each order.
Johnny's is committed to your success, every step of the way.
We want you, our customer, to be 100% satisfied with all of our seeds, tools, and supplies.
If anything you purchase from us proves unsatisfactory, we will either replace the item or refund the purchase price.