Farmers Wonderful
(F1) Watermelon Seed
Zoom Image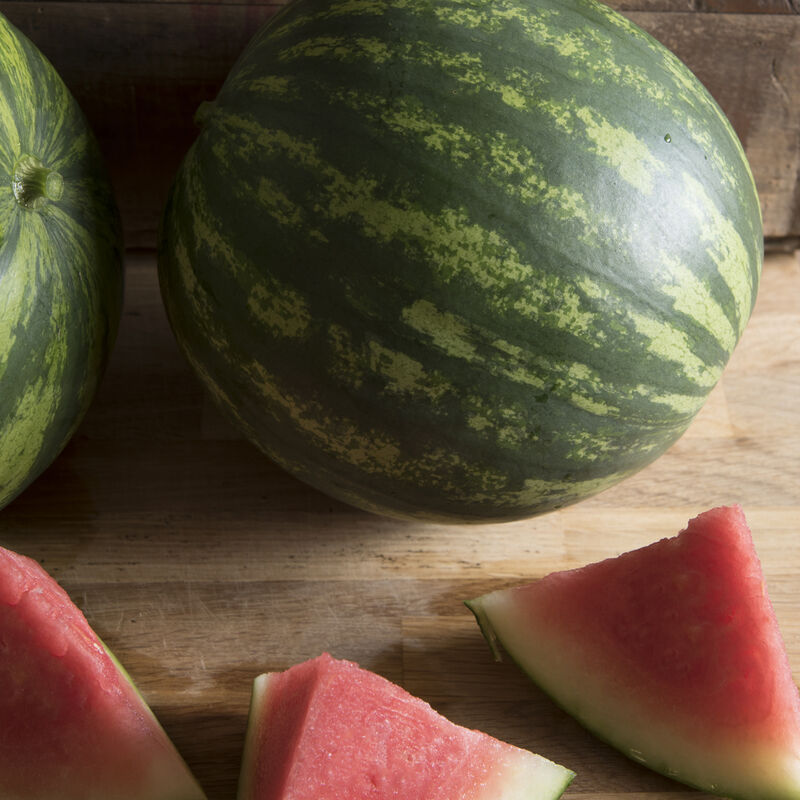 Farmers Wonderful
(F1) Watermelon Seed
Pink seedless with unsurpassed flavor.
The nearly round, 8" fruits avg. 14–16 lb. They are medium-green with dark green stripes and pink flesh. Excellent variety for quality-conscious customers. Seeds of a pollinator and complete growing instructions are included with each order. Avg. 1–2 fruits/plant. Avg. 7,000 seeds/lb. Packet: 10 seeds.
Johnny's Recommended Substitute
First-ever organic triploid.