Chives Disks - Key Growing Information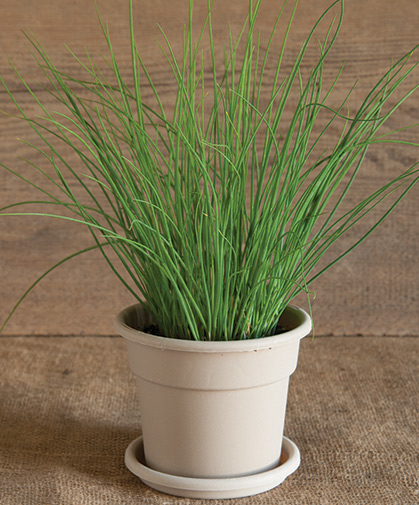 DAYS TO GERMINATION:
7-14 days at 65–70°F (18–21°C).


SOWING:
Direct seed (recommended): Fill a 6" container with soil, put the disk on top of the soil, and cover with approximately 1/4" layer of soil or vermiculite. Water well at planting and then water as needed as the plant grows.


LIGHT PREFERENCE:
Sun/Part Shade.


PLANT HEIGHT:
14-18".


PLANT SPACING:
1 disk per 6" nursery pot.


HARDINESS ZONES:
Zones 3-9.


HARVEST:
Individual leaves may be harvested once the plants are established. Harvest leaves before flowering begins. Leaves can be harvested 3-4 times per year, cut at ground level.

Leaves may be used fresh or dried. To dry, cut bundles into 1/4- 1/2" lengths. Spread one layer on a screen, allowing for air circulation. Place in a well-ventilated location out of direct sunlight. Stir periodically while drying.


SCIENTIFIC NAME:
Allium schoenoprasum