Bouquet
Organic Dill Seed
Zoom Image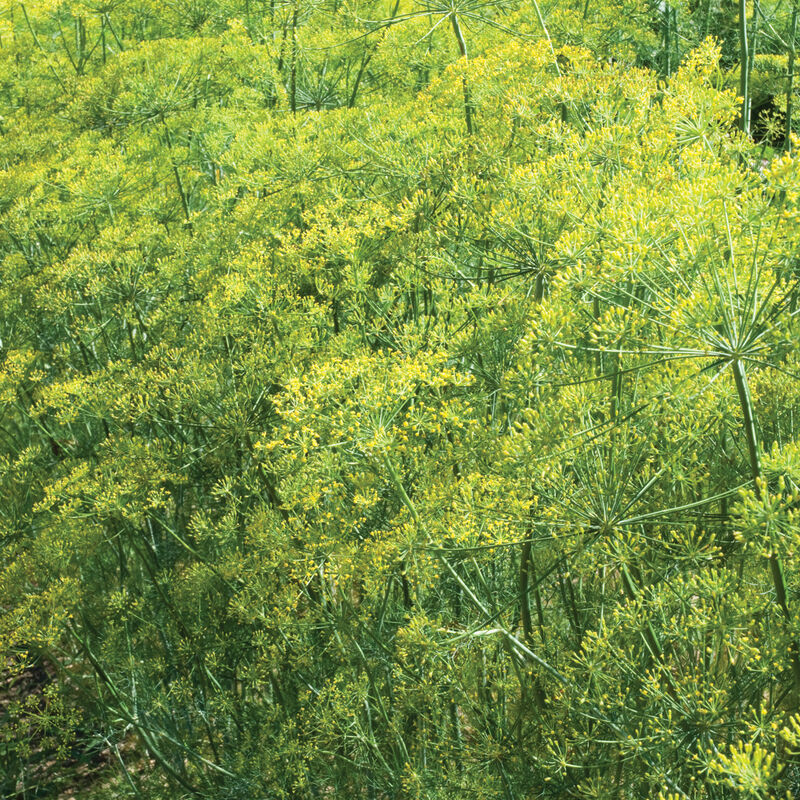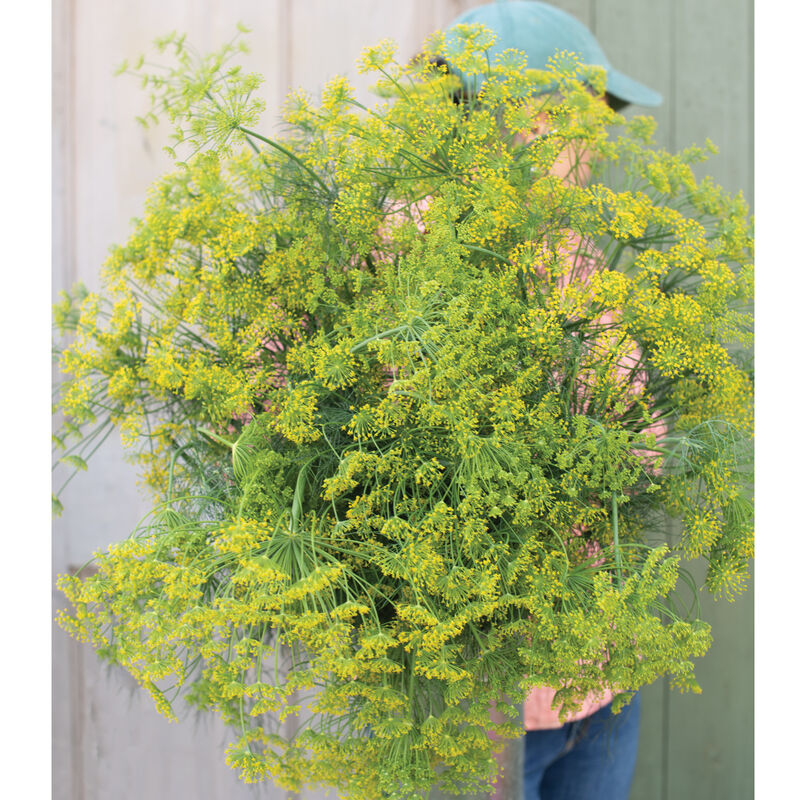 Bouquet
Organic Dill Seed
Most widely grown. Good seed and leaf yields.
Early flowering plants produce large blooms, seed umbels, and foliage on long stems, making Bouquet the preferred dill for cut-flower use and pickling. Also an economical, fast-growing choice for baby-leaf production. Edible seeds, flowers, and greens flavor many foods. Popular addition to sauces, salads, and soup. Foliage known as dill weed.
Edible Flowers: The flowers are used to garnish potato salad, green salads, and pickles. When broken into florets, they can be mixed into a cheese spread or omelet.
USDA Certified Organic.
Specs:
Packet: 200 seeds
Avg. 16,900 seeds/oz
This product does not ship to the following countries: Australia, New Zealand.
Edible flowers: Break into florets and mix into omelets, or hard or soft cheeses. Use whole heads in pickles.
DAYS TO GERMINATION:
7-21 days at 65-70°F (18-21°C)


SOWING:
Direct seed (recommended) - Sow in spring as soon as the soil can be worked. Sow seeds 1/8- 1/4" deep, 1/4- 1/2" apart, in rows at least 3" apart. Thinning is not necessary. Successive sowings can be done every three weeks to harvest fresh greens continuously. Transplant - Dill can be started indoors in containers or cell trays. Sow 3-5 seeds per cell. Transplant out using 2-4" spacing in rows at least 4" apart.


LIGHT PREFERENCE:
Sun.


PLANT HEIGHT:
Varies.


PLANT SPACING:
1/4- 1/2".


HARDINESS ZONES:
Annual.


HARVEST:
Foliage may be harvested once the plants have become established right up to flowering. Harvest seed heads just as the seeds begin to turn a golden brown. Foliage and seeds can both be dried and stored for future use. Dry foliage in the dark to preserve flavor and color.


SOIL REQUIREMENTS:
Prefers a rich, light soil, but will grow in most soils.


SCIENTIFIC NAME:
Anethum graveolens
Johnny's is committed to your success, every step of the way.
We want you, our customer, to be 100% satisfied with all of our seeds, tools, and supplies.
If anything you purchase from us proves unsatisfactory, we will either replace the item or refund the purchase price.