Zoom Image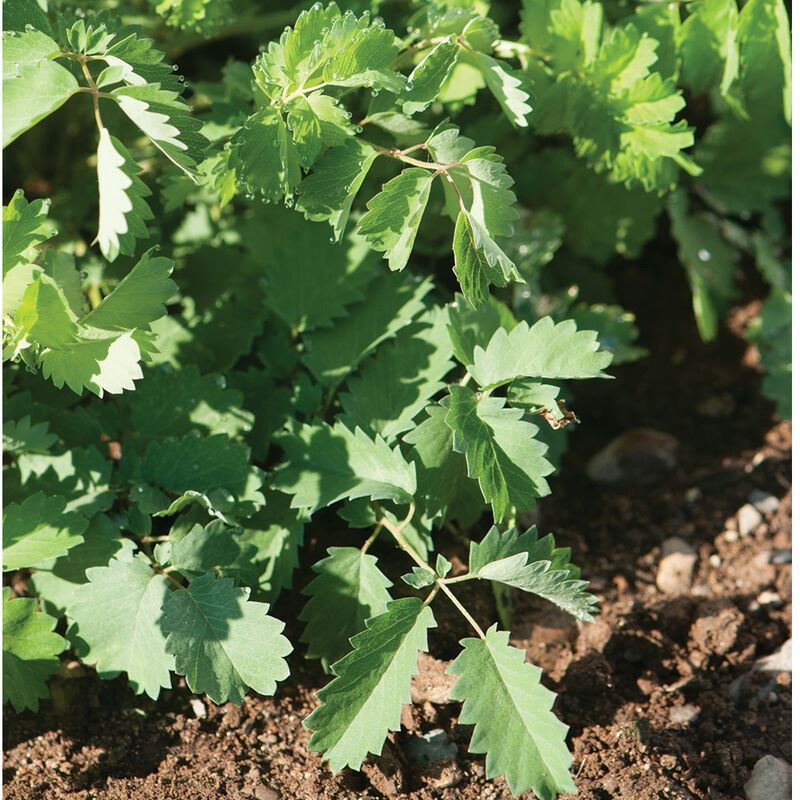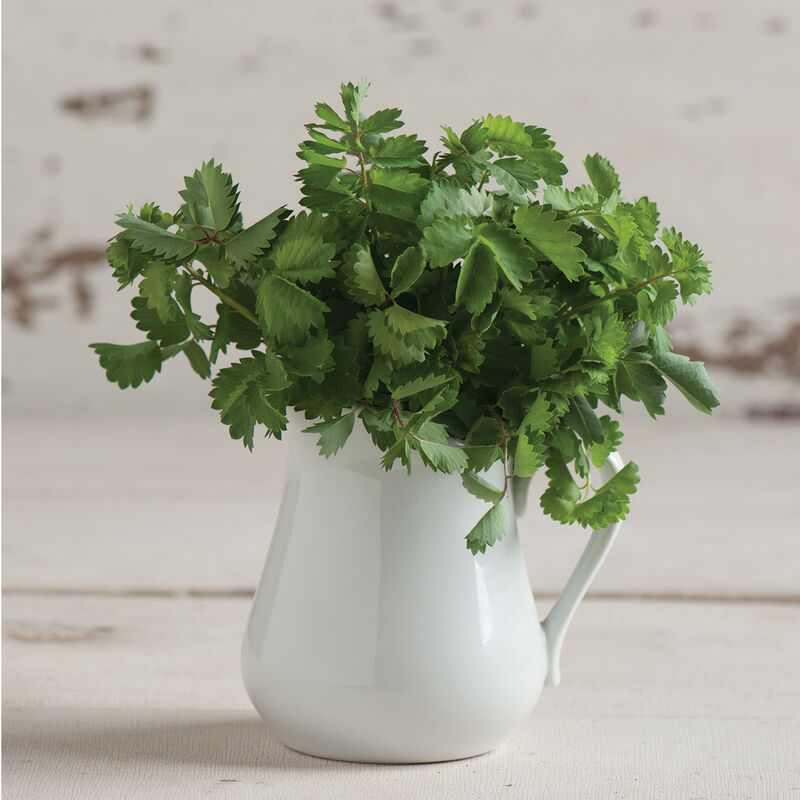 Unique leaf shape for salads, garnishes.
Edible foliage has a mild cucumber flavor, and combines well with any dish that calls for cucumber. Oval-toothed leaflets and deep-crimson flowerheads. Makes an attractive landscape plant. Salad Burnet is also good for microgreen production, maturing 10–15 days from sowing. Also known as burnet and pimpinelle. Perennial in Zones 4–8.
Specs:
Packet: 200 seeds
Avg. 3,150 seeds/oz
DAYS TO GERMINATION:
5-10 days.


SOWING:
Transplant: Start seeds in cell flats 6-8 weeks before setting outside. Sow thinly 3-4 seeds per cell, jut barely covering the seeds. Keep the soil moist for germination. Thin to one plant per cell. Transplant outside in spring and space plants 8-12" apart, in rows 18" apart.
Direct seed: Sow seeds in spring, 1 seed per inch, as soon as the soil can be worked. Barely cover the seeds, as light is required for germination.


LIGHT PREFERENCE:
Sun.


SOIL REQUIREMENTS:
Grow in sandy, well-drained soil that is slightly alkaline.


PLANT HEIGHT:
16-24".


PLANT SPACING:
8-12".


HARDINESS ZONES:
Zones 4-8.


HARVEST:
Individual leaves may be harvested once the plants have become established. Leaves are most tender before and after flowering.


Note:
Divide in the spring or fall to produce more plants.


SCIENTIFIC NAME:
Sanguisorba minor
Johnny's is committed to your success, every step of the way.
We want you, our customer, to be 100% satisfied with all of our seeds, tools, and supplies.
If anything you purchase from us proves unsatisfactory, we will either replace the item or refund the purchase price.