Zoom Image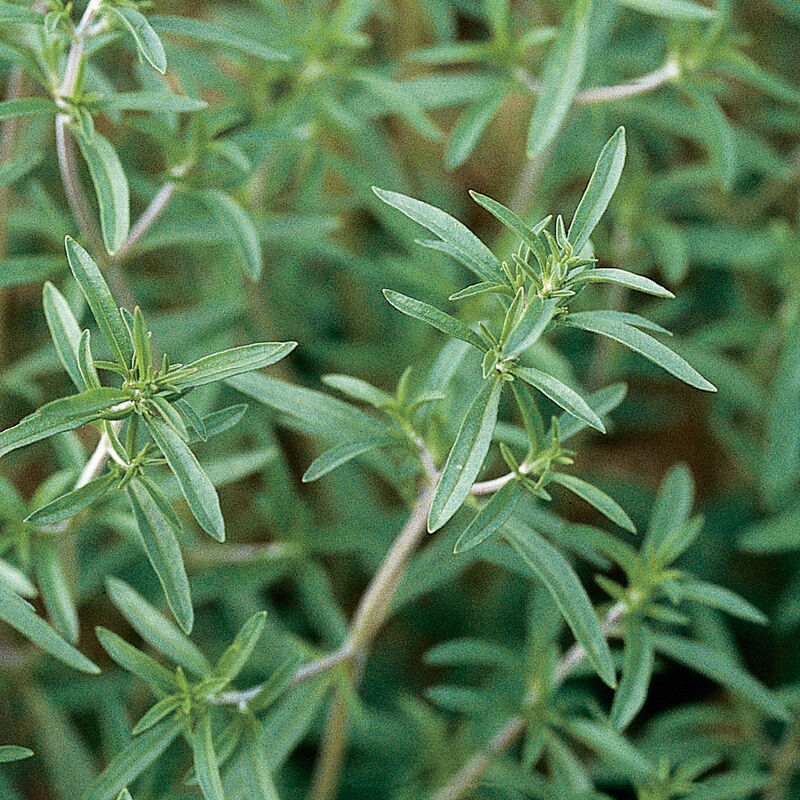 Pepper flavor adds spice to dishes. For flavoring fresh and dry beans, cabbage, and sauerkraut. Long internodes create a tall, somewhat lanky plant.
Specs:
Packet: 200 seeds
Avg. 56,700 seeds/oz
DAYS TO GERMINATION:
7–14 days at 65–70°F (18–21°C).


SOWING:
Direct seed: Sow 1–2 seeds per inch after the last frost. Sow shallowly, as light is required for germination. Keep soil moist until germination. Thin later to stand 8" apart, in rows 18" apart. Keep young seedlings well watered.
Transplant: Start seeds inside in early spring. Ideal temperatures are 86°F (30°C) during the day and 68°F (20°C) at night. Sow seeds on top of the growing medium, gently pressing them into place, as light is required for germination. Mist to moisten and keep moist until germination. Transplant to individual containers when seedlings have 4 true leaves. Transplant outside after the last frost, spacing 8" apart.


LIGHT PREFERENCE:
Sun.


SOIL REQUIREMENTS:
Grows best in medium-rich, sandy soil.


PLANT HEIGHT:
5–7"


PLANT SPACING:
8".


HARDINESS ZONES:
Annual.


HARVEST:
Cut for fresh use once the plants have become established. Entire plants can be harvested when flowers are in the bud stage. To dry, hang the plant in a warm, dark, well-ventilated location.


SCIENTIFIC NAME:
Satureja hortensis
Johnny's is committed to your success, every step of the way.
We want you, our customer, to be 100% satisfied with all of our seeds, tools, and supplies.
If anything you purchase from us proves unsatisfactory, we will either replace the item or refund the purchase price.