The Art of Fermentation
Sandor Ellix Katz
Zoom Image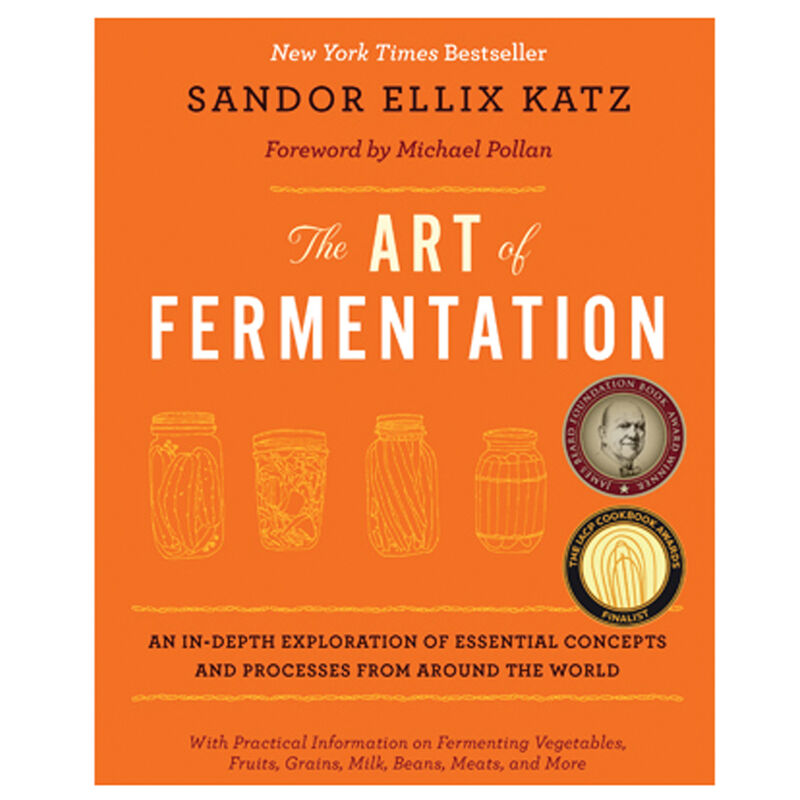 The Art of Fermentation
Sandor Ellix Katz
A practical, comprehensive guide for fermenting vegetables, fruits, grains, milk, beans, meats, and more.
Whether you are an avid gardener hoping to preserve more of your harvest or an experienced market grower interested in offering more value-added products, Sandor Katz presents the concepts and processes behind fermentation in ways that are simple enough to guide a reader through their first experience making sauerkraut or yogurt, and in-depth enough to provide greater understanding and insight for those who are more experienced. While Katz expertly contextualizes fermentation in terms of biological and cultural evolution, health and nutrition, and even economics, this is primarily a compendium of practical information—how the processes work; parameters for safety; techniques for effective preservation; troubleshooting; and more. A James Beard Foundation book award-winner for best reference and scholarship. Foreword by Michael Pollan. Softcover; 528 pp.
About the author: Sandor Ellix Katz is a self-taught fermentation experimentalist. He wrote Wild Fermentation: The Flavor, Nutrition, and Craft of Live-Culture Foods—which Newsweek called "the fermenting bible"—in order to share the fermentation wisdom he had learned, and demystify home fermentation. Since the book's publication in 2003, Katz has taught hundreds of fermentation workshops across North America and beyond, taking on a role he describes as a "fermentation revivalist." Now, in The Art of Fermentation, with a decade more experience behind him, the unique opportunity to hear countless stories about fermentation practices, and answering thousands of troubleshooting questions, he's sharing a more in-depth exploration of the topic.
This item's size, weight, or shape may require an additional shipping surcharge based on the shipping location selected. Specific charges will be displayed during checkout.
Johnny's is committed to your success, every step of the way.
We want you, our customer, to be 100% satisfied with all of our seeds, tools, and supplies.
If anything you purchase from us proves unsatisfactory, we will either replace the item or refund the purchase price.