Snap Clamps for 1" PVC or Chain Link Fence Top Rail
Zoom Image
Sale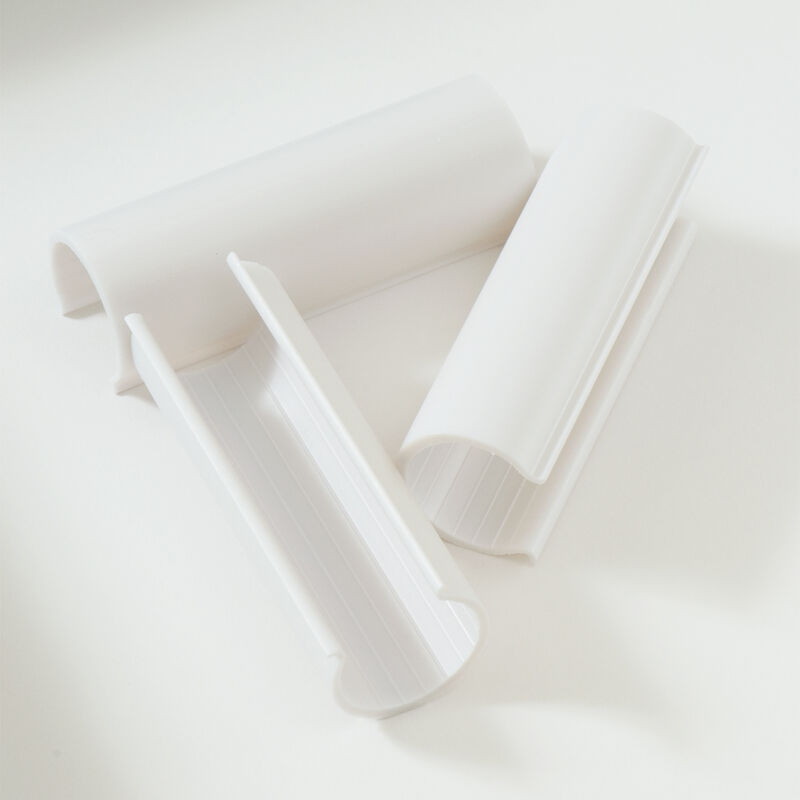 Snap Clamps for 1" PVC or Chain Link Fence Top Rail
Quickly fasten row covers to low tunnels.
Durable ABS plastic clamp snaps easily over 1 3/8" metal top rail or 1" PVC pipe to secure tunnel covers in place. UV-stabilized and frost-resistant to provide many years of dependable use. Can be used to make Coleman-designed Scissor Doors for your Quick Hoops™ high tunnel and to secure greenhouse plastic to roll-up sides. Add a self-drilling tek screw for permanent installation. 4" long. Internal diameter: 1.20" (30 mm). NOTE: May lose gripping strength at temperatures above 140°F (60°C). Pack of 10.
Johnny's is committed to your success, every step of the way.
We want you, our customer, to be 100% satisfied with all of our seeds, tools, and supplies.
If anything you purchase from us proves unsatisfactory, we will either replace the item or refund the purchase price.