Zoom Image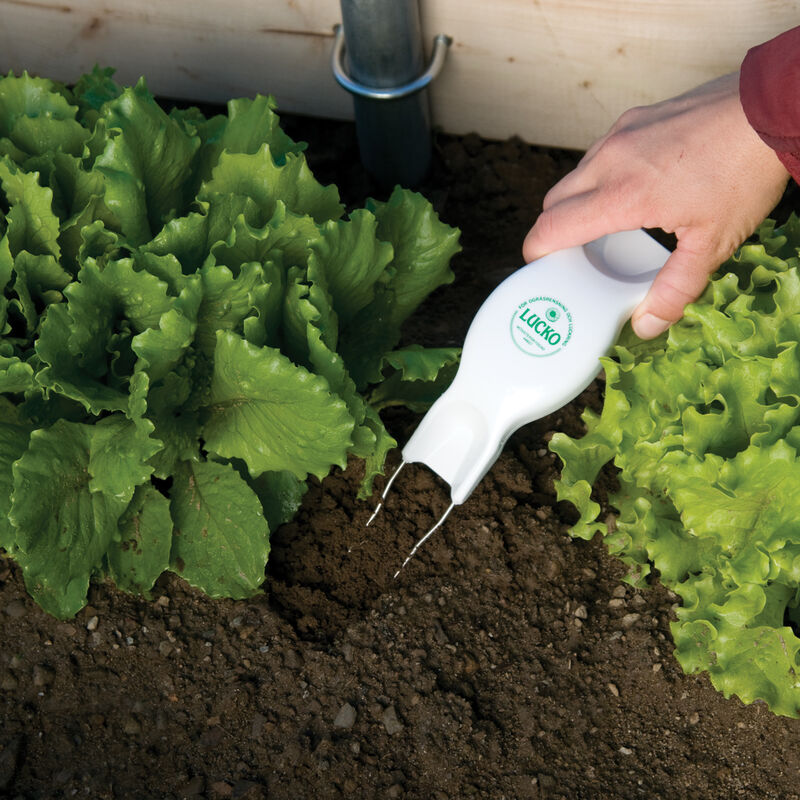 Fast and efficient weeding in winter high tunnels.
A customer-recommended tool. It not only gets weeds that have emerged, but also those about to emerge. In winter, one timely cultivation may hold a crop virtually weed free for weeks or months. Since it is light and very comfortable in the hand, there is less fatigue, and takes very little effort to use. Small end is 1" wide, perfect for weeding between rows of tiny greens like mesclun. Larger end is 2½" wide, and allows for weeding larger spaces – like between heads of lettuce. Round wire doesn't cut either the crop or the drip tape, so you can weed right up to the stem of a plant, and along a row of drip tape without worrying about it. It also means you don't have to be continually sharpening to keep the tool efficient. 9¼" overall.
Johnny's is committed to your success, every step of the way.
We want you, our customer, to be 100% satisfied with all of our seeds, tools, and supplies.
If anything you purchase from us proves unsatisfactory, we will either replace the item or refund the purchase price.