3.5 Gal. Gorilla Tub® – Pistachio
Zoom Image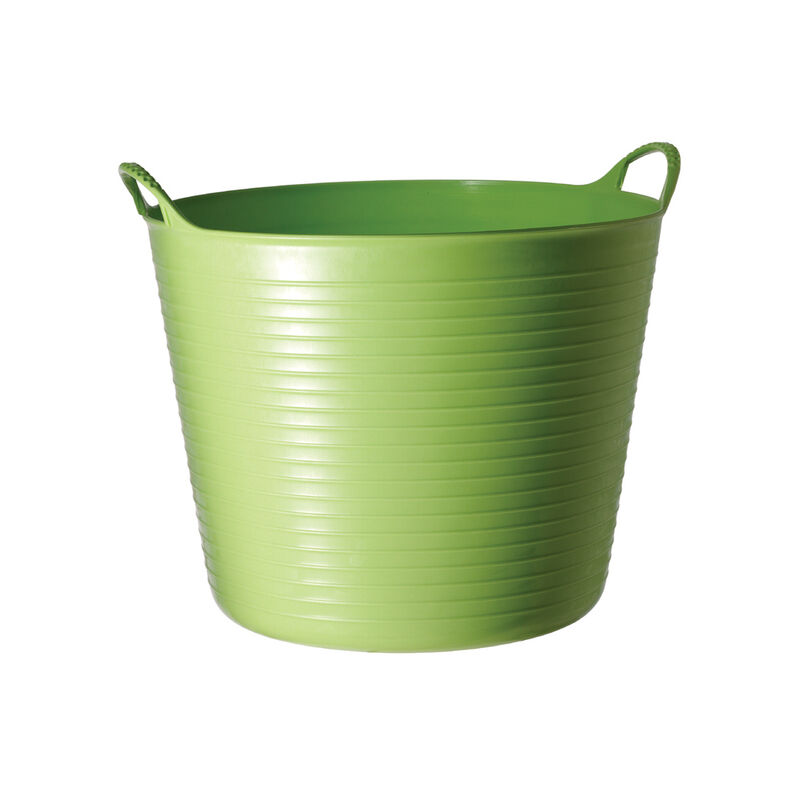 3.5 Gal. Gorilla Tub® – Pistachio
The most useful tool you may ever buy.
Formerly known as Tubtrug®. Ultra-flexible, lightweight food-grade polyethylene tubs. Besides serving as a great harvesting container for a multitude of crops, they can also be used for heavy duty jobs like carrying garden tools and supplies, mixing fertilizer, amending and pouring potting soil, storing small reusable items for next season, holding wash water, collecting compost — their uses are literally endless. We found ourselves using them for just about everything. They are extremely strong, especially their comfortable molded handles, and they snap right back to their original shape. Graduations are embossed on inside wall in liters for easy fluid measurement such as liquid or granular fertilizers and other soil amendments. Frost and UV proof, so you don't have to worry about leaving them in the field. Nesting shape allows them to stack easily and efficiently. Available in three sizes and various easy-to-spot colors. 13" wide x 9" tall. Holds 3.5 gallons.
This item's size, weight, or shape may require an additional shipping surcharge based on the shipping location selected. Specific charges will be displayed during checkout.
Johnny's is committed to your success, every step of the way.
We want you, our customer, to be 100% satisfied with all of our seeds, tools, and supplies.
If anything you purchase from us proves unsatisfactory, we will either replace the item or refund the purchase price.