Zoom Image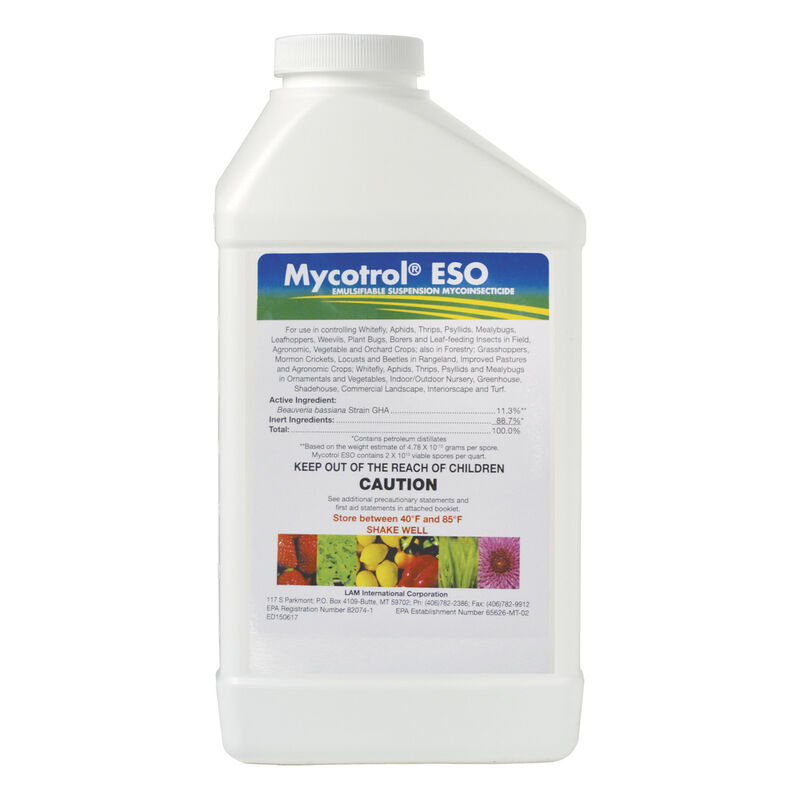 Contact insecticide absorbed through the pest's cuticle (skin).
This biological insecticide controls most troublesome crop pests, even resistant strains, such as Q-biotype whitefly. Contains the fungus Beauveria bassiana strain GHA, which targets the early stages (nymphal and larval) of a wide variety of soft-bodied insects. These include, but are not limited to: whiteflies, thrips, aphids, psyllids, mealybugs, scarab beetles, weevils, armyworms, cutworms, leafhoppers, loopers, mites, corn borers, and cucumber, potato, and flea beetles. REI (re-entry interval): 4 hrs. PHI (pre-harvest interval): 0 days. Designed for application without adjuvants, wetting agents, or stickers. Typical usage rate: 1/2 - 2 qt. /100 gal. of water. Though, rate is dependent on insect population and foliage density. Thorough coverage required to achieve control.
This product does not ship to Canada.
This product does not ship to the following countries:
This product does not ship to the following states: CA, DC.
This item's size, weight, or shape may require an additional shipping surcharge based on the shipping location selected. Specific charges will be displayed during checkout.
This item ships directly from a trusted Johnny's supplier. Please allow 7-10 business days for delivery.
Johnny's is committed to your success, every step of the way.
We want you, our customer, to be 100% satisfied with all of our seeds, tools, and supplies.
If anything you purchase from us proves unsatisfactory, we will either replace the item or refund the purchase price.