Jump Start® Seedling Heat Mat – 9" x 19 1/2", 17 Watts
Zoom Image
Sale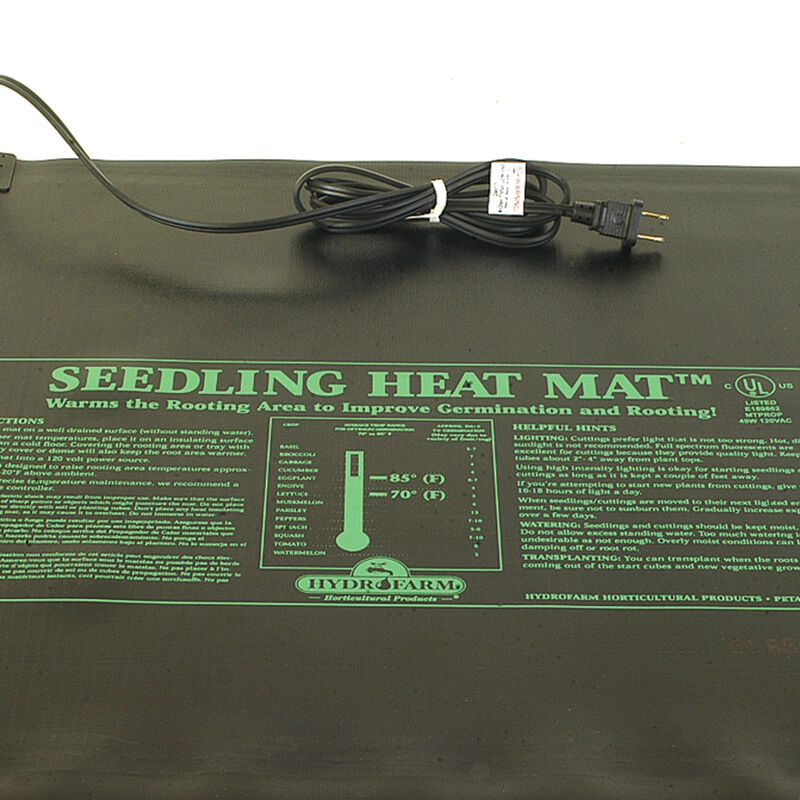 Jump Start® Seedling Heat Mat – 9" x 19 1/2", 17 Watts
Warms seed flats for improved germination.
Most seeds prefer warm soil for optimum germination. These thin, waterproof mats raise the germination and rooting area temperatures approx. 20°F/11°C above ambient. 17 watts. Includes 120 volt AC power cord.
This item's size, weight, or shape may require an additional shipping surcharge based on the shipping location selected. Specific charges will be displayed during checkout.
All heat mats are compatible and interchangeable with all thermostats, as long as the total heat mat wattage does not exceed the thermostat's rating. For example, the Redi-Heat Four Outlet Thermostat is rated for up to 2,400 watts, so it can handle any combination of heat mats totaling 2,400 watts or less.
Johnny's is committed to your success, every step of the way.
We want you, our customer, to be 100% satisfied with all of our seeds, tools, and supplies.
If anything you purchase from us proves unsatisfactory, we will either replace the item or refund the purchase price.