Zoom Image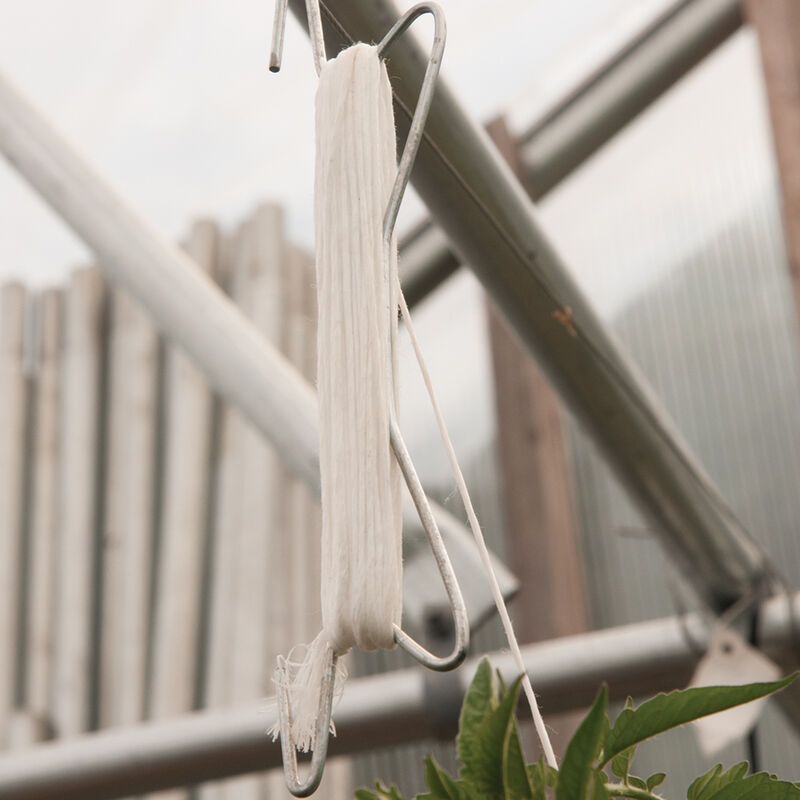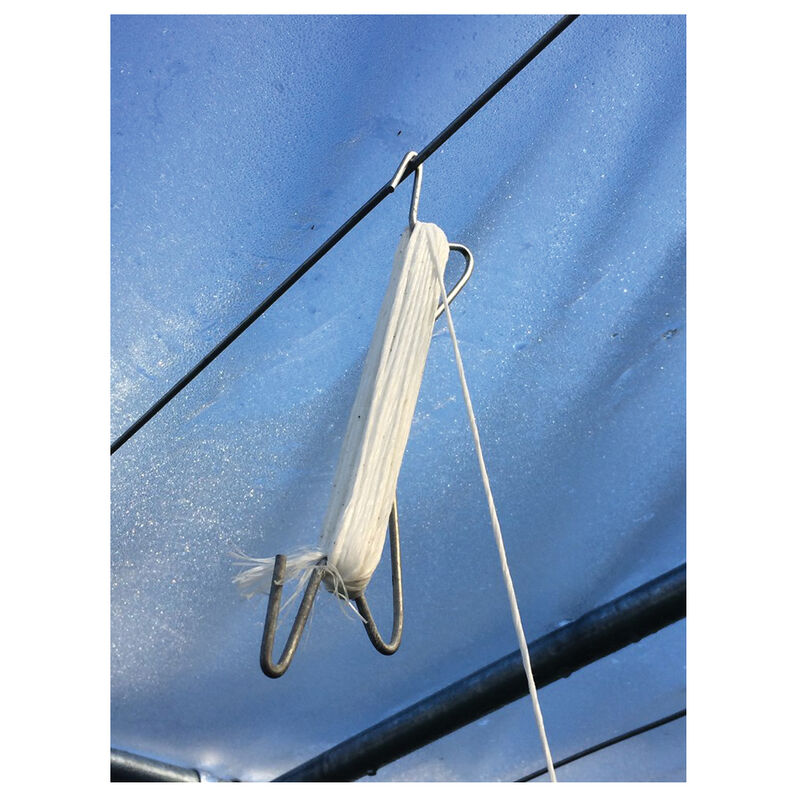 Heavy-duty supports for lowering and leaning crops.
Stainless-steel hooks are equipped with 50' (15 m) of strong UV-resistant twine for holding heavy tomato and cucumber vines. Simply flip over the double-sided hooks to release twine while sliding them down the trellis wire. These come pre-wrapped, with the last 10' (3 m) of twine left loose, for speedy installation. Tomahook rated to 79 lb. Twine tensile strength 66 lb.
This item's size, weight, or shape may require an additional shipping surcharge based on the shipping location selected. Specific charges will be displayed during checkout.
Tomahooks were originally developed for use in large-scale, European vine-crop greenhouse production systems. Footage about halfway through the following YouTube video illustrates the need for the 10ft of loose twine. To avoid tangling of loose twine when unboxing, please view video before using product: https://www.youtube.com/watch?v=UlkrSD4aCN4
Johnny's is committed to your success, every step of the way.
We want you, our customer, to be 100% satisfied with all of our seeds, tools, and supplies.
If anything you purchase from us proves unsatisfactory, we will either replace the item or refund the purchase price.