Goldberg Golden Purslane
Specialty Green Seed
Zoom Image
Sale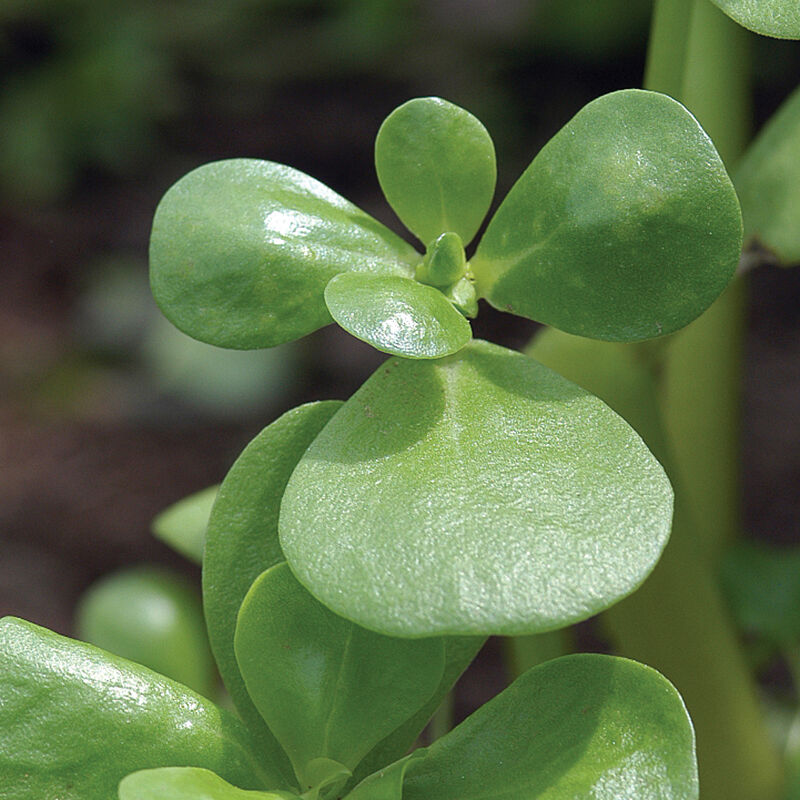 Goldberg Golden Purslane
Specialty Green Seed
Take advantage of our overstock position! Succulent golden-green leaves with orange stems.
The 1 1/2" leaves are much larger than those of the wild form of purslane. Upright growth habit. Flavor is crisp and mild. Pick as needed to within 2" of the base; new stems and leaves regrow. Known as "verdolaga" in Latin America. Sensitive to frost.
Specs:
Packet: 500 seeds
Avg. 67,900 seeds/oz
This product does not ship to the following countries: Austria, Belgium, Bulgaria, Switzerland, Cyprus, Czech Republic, Germany, Denmark, Estonia, Spain, Finland, France, United Kingdom, Greece, Croatia, Hungary, Ireland, Italy, Lithuania, Luxembourg, Latvia, Malta, Netherlands, Norway, Poland, Portugal, Romania, Sweden, Slovenia, Slovakia, San Marino, Ukraine.
SCIENTIFIC NAME:
Portulaca oleracea sativa

CULTURE:
Plant after last frost, as purslane is sensitive to hard frost.

DIRECT SEEDING:
For baby leaf: Sow 1-2 seeds/in. in rows at least 2" apart. For full-size production: Sow about 1/2" apart, 1/4" deep. Thin to 4-6" apart.

TRANSPLANTING:
Sow 3-4 seeds per 1" cell-type container or pot in midspring. Cover with 1/8" of soil. Thin to 2 plants per cell. After last frost, transplant to the garden about 8" apart, using care not to damage the roots.

HARVEST:
Pick as needed to within 2" of their bases. New stems and leaves will re-grow continually for several weeks.

DISEASE:
Prevent disease with crop rotation and sanitation.

SEED SPECS:
SEEDS/OZ.: Avg. 63,900 seeds.

PACKET:
500 seeds, sows 20'.
Johnny's is committed to your success, every step of the way.
We want you, our customer, to be 100% satisfied with all of our seeds, tools, and supplies.
If anything you purchase from us proves unsatisfactory, we will either replace the item or refund the purchase price.