Brocanto
(F1) Bell Pepper Seed
Zoom Image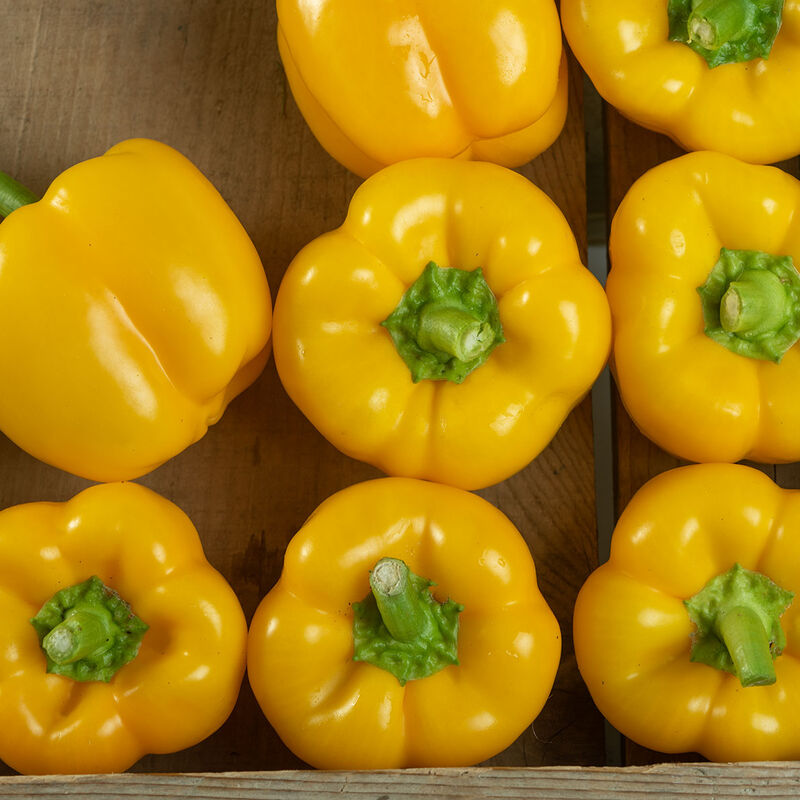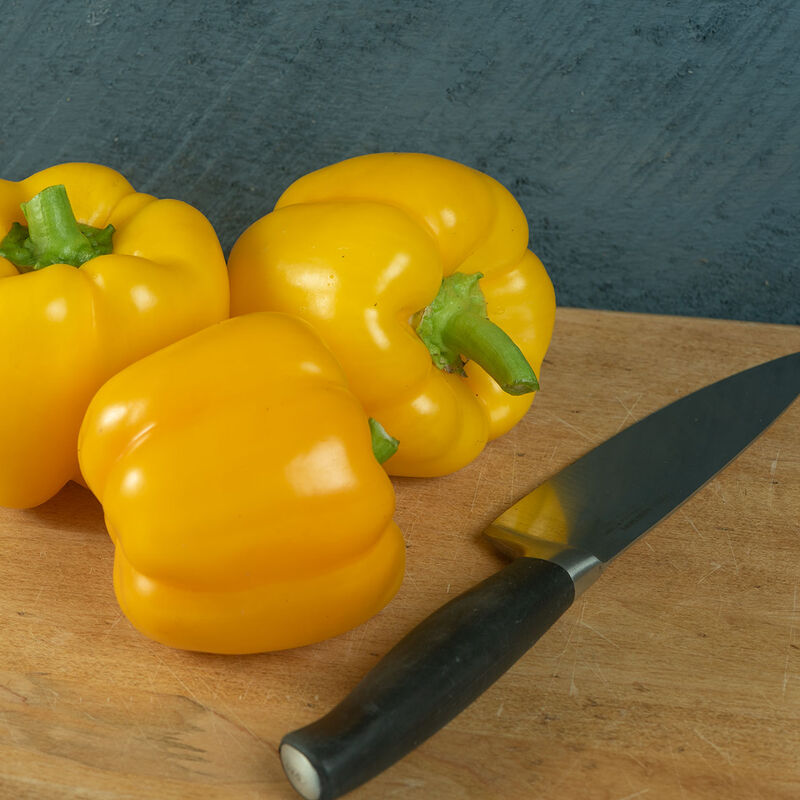 Brocanto
(F1) Bell Pepper Seed
Blocky yellow bell for heated and unheated tunnels.
Strong, tall plants with excellent performance in varied conditions. The flavorful fruits are medium-large to large and ripen bright yellow. Also available in organic seed.
Disease Resistance:
Tobamovirus races 0–3 (High)
Tomato Spotted Wilt Virus races 0 (Intermediate)
Specs:
Mini: 10 seeds
Packet: 25 seeds
Avg. 52,900 seeds/lb
This product does not ship to the following countries: United Arab Emirates, Austria, Australia, Barbados, Belgium, Bulgaria, Bermuda, Bahamas, Switzerland, Cyprus, Czech Republic, Germany, Denmark, Estonia, Spain, Finland, France, United Kingdom, Greece, Hong Kong, Croatia, Hungary, Ireland, Iceland, Italy, Japan, Republic of Korea, Kuwait, Cayman Islands, Lithuania, Luxembourg, Latvia, Malta, Netherlands, Norway, New Zealand, Oman, Poland, Portugal, Qatar, Romania, Saudi Arabia, Sweden, Singapore, Slovenia, Slovakia, San Marino, Thailand, Trinidad and Tobago, Taiwan, Ukraine.
SCIENTIFIC NAME:
Capsicum annuum

CULTURE:
Sow seeds in desired medium 6–8 weeks prior to transplanting. Maintain a constant 80–90°F (27–32°C) soil temperature. When first true leaves just show, transplant the seedlings into cell-type containers or blocks. 2" or larger containers will produce larger, stronger root systems; 4" blocks are the standard. Grow plants at 70–74°F (21–23°C) days and 68°F (20°C) nights. Fertilize with a complete nutrient solution (EC 1.5–2, pH 5.2) or equivalent as needed to keep plants dark green and healthy. When transplanting into the greenhouse, maintain temperatures of 73°F (23°C) days and 70°F (21°C) nights for the week after transplanting. This promotes rapid vegetative growth and root establishment. 7–10 days after transplanting, lower temperatures to 73–75°F (23–24°C) days and 63–64°F (17–18°C) nights. For two-stemmed plants, use a plant density of 3–3 1/2 plants/square meter, which results in 6–7 stems/square meter (9 sq.ft.). Plants can be pruned to 4 stems, maintaining 6–7 stems/square meter (9 sq.ft.), but fruit will be smaller. Remove flowers up to the second or third node after initial branching to allow the plant to reach a suitable size before trying to support a fruit load.

TRELLISING:
We recommend pruning the plants to 2–4 stems and trellising them up a string, like greenhouse tomatoes.

HARVEST:
Harvest peppers when they are 80% or more final ripe color.

DISEASES AND PESTS:
Use crop rotation or new media to reduce soilborne disease problems. Use regularly scheduled releases of beneficial insects to control pests.

DAYS TO MATURITY:
From transplanting.

SEED SPECS:
SEEDS/OZ.: 3,200-4,150 (avg. 3,700).

TRANSPLANTS:
Avg. 950 plants/1,000 seeds.

MINI:
10 seeds.

PACKET:
25 seeds, unless otherwise noted.
Johnny's is committed to your success, every step of the way.
We want you, our customer, to be 100% satisfied with all of our seeds, tools, and supplies.
If anything you purchase from us proves unsatisfactory, we will either replace the item or refund the purchase price.