Free Farm Tools Field Day at Four Season Farm in Brooksville, Maine
Fairfield, Maine — May 22, 2019: Johnny's Selected Seeds and Four Season Farm will host a free Farm Tools Field Day in Brooksville, Maine on Monday, June 3rd.
The event will be a jam-packed day of tool demos and education, focused upon improving the growing efforts of small-scale farmers and homesteaders. Attendees will learn new (and some not so new) processes for getting the most out of their growing operations.
"This event will give folks insight into the most cutting-edge tools available for small farms," shared Adam Lemieux, Tools Product Manager at Johnny's. "Some of these tools are already on the market, others have recently been launched by us. There will also be new experimental prototypes, which we are excited to demonstrate."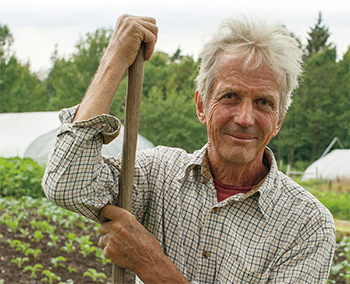 Organic farming pioneer Eliot Coleman and Four Season Farm manager Clara Coleman will be on hand along with tool vendors, cooperators, and staff from Johnny's Selected Seeds.
The event will take place at Eliot Coleman's Four Season Farm in Brooksville, Maine from 9:00 a.m. to 4:00 p.m. Johnny's Selected Seeds will provide a catered lunch. To register, please visit: http://bit.ly/2Q67DVa
—END—
About Johnny's Selected Seeds
Established in 1973, Johnny's Selected Seeds is a 100% employee-owned company and purveyor of high quality seeds and tools. Johnny's is committed to a grower's success and provides superior products, information, and service. Johnny's products are 100% guaranteed.
OUR MISSION
Our mission is helping families, friends, and communities to feed one another by providing superior seeds, tools, information, and service.