Champion of Organic & Sustainable Agriculture
Joins Johnny's Selected Seeds
" A farm begins with its soil. "

— Eero Ruuttila

Albion, Maine: October 2015
— Eero Ruuttila, pioneering sustainable agriculturist, has recently joined Johnny's Selected Seeds in the role of Research Station Manager. Ruuttila comes to Johnny's as a 35-year champion of organic farming, accomplished both as practitioner and advocate. With his in-depth understanding of organic farming practices, plant nutrition requirements, water and soil management, pest and disease control, and farm labor management, Ruuttila is a natural fit for the robust seed company with a 40+-year legacy at the vanguard of sustainable agriculture. In coming to Johnny's, he states, "I hope to refine Johnny's tradition of building soil quality to support the long-term health of its fields, advancing the mission to produce healthy seed that ultimately nourishes the families, friends, and communities that Johnny's serves."
Ruuttila was an early leader in the sustainable and organic agriculture movement. As a wholesale produce purchaser at New England Federation of Cooperatives (NEFCO, now Northeast Cooperatives), he was instrumental from the outset in linking local growers to consumer food co-ops. As a member of the NOFA/Mass Organic Standards Committee during the mid 1980s, Eero contributed to the development of one of New England's early organic certification programs, and served as NOFA/Mass's first certified-organic farm inspector. During a Threshold Foundation research fellowship in 1985, he spent months developing data files and documenting potential risks of 10 commonly used pesticides in grains, fruits, and vegetables to enhance storage and shelf life. The resultant handbook, "After the Harvest," provided the basis for seminal state legislation introduced by the Maine Organic Farmers and Gardeners Association (MOFGA), from which the United States' first retail-level post-harvest produce treatment labeling law originated.
Ruuttila went on to serve 22 years as director-manager of Nesenkeag Farm, a 65-acre charitable and educational nonprofit in Litchfield, NH. He transitioned its 40 tillable acres to certified-organic status during his early years at the farm. Nesenkeag served as a model farm and helped educate a constituency of regional market growers by demonstrating sustainable field practices that work; streamlining its on-farm labor and off-farm delivery logistics; and nourishing the community by providing healthy food for food banks, as well as meeting the needs of cutting-edge new cuisine restaurants.
In recent years, Eero Ruuttila has served with a number of leading organizations in the sustainable ag movement, including the Seeds of Change Organic Research Farm & Gardens in El Guique, New Mexico; the New Entry Sustainable Farming Project (NESFP) in Lowell, Massachusetts; University of Connecticut Extension's 3-year Scaling Up program for beginning farmers; and USDA Northeast Sustainable Agriculture Research and Education (SARE).
" A good farmer should be able to walk into a field and see the present, the past, and the future. "

— Eero Ruuttila

Ruuttila is a polymath, with exceptional talents in fields additional to agriculture; he is a trained endurance athlete, poet, and photographer, and has contributed to a number of publications and video productions. Early mentors include New Zealand runner and Olympics coach Arthur Leslie Lydiard, with whom he trained in Finland in the '60s; Beat writer and poet Allen Ginsberg, from whom Ruuttila states he learned more in a three-month summer intensive at Naropa University in Boulder, Colorado than in his entire undergrad career; and Richard Evans Schultes, the father of ethnobotany, the study of the relationship between native cultures and their use of plants.
In recognition of Ruuttila's contributions to the advancement of sustainable agriculture, he has received a numerous awards, including the 1998 New Hampshire Farm of Distinction; 1999 Hillsboro County Soil & Conservation District Cooperator of the Year; 2002 Saveur 100 Farm that Nourishes the Community; and the 2004 Andrew L. Felker Award for distinguished achievement in the economic advancement of agriculture in New Hampshire.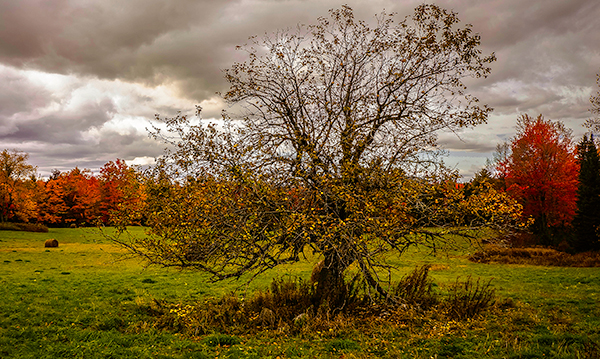 —END—
About Johnny's Selected Seeds
Established in 1973, Johnny's Selected Seeds is a 100% employee-owned company and purveyor of high quality seeds and tools. Johnny's is committed to a grower's success and provides superior products, information, and service. Johnny's products are 100% guaranteed.
CONTACT MEDIA RELATIONS
Johnny's Selected Seeds
T: 207-238-5336
F: 207-238-5388
OUR MISSION
Our mission is helping families, friends, and communities to feed one another by providing superior seeds, tools, information, and service.