Raised Bed Starter Set
Garden Supplies
Zoom Image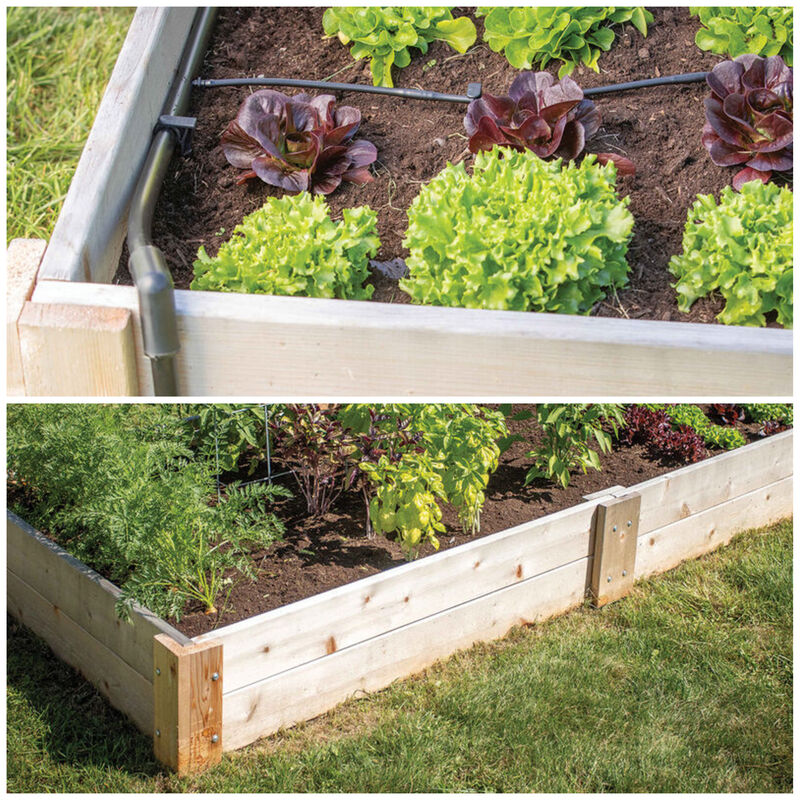 Raised Bed Starter Set
Garden Supplies
High-quality raised garden bed with irrigation system.
Raised beds are a great option for growers who would benefit from an easier-to-manage garden with a small footprint. Excellent for new gardeners, as well as children, because there is less soil compaction, less weed pressure, better drainage, and a longer growing season. All of these advantages make gardening easier and increase your chances of success! Raised beds are also beneficial if your soil is poor or contaminated because they require you to add soil before you plant. A great no-till solution; since the raised bed "raises" the ground level, there is no need to use a roto-tiller to prep the ground for planting. This set includes our 4' x 8' Cedar Raised Garden Bed, which is made from 100% natural, untreated cedar; and our Raised Bed Drip Kit — an irrigation kit designed specifically for raised bed gardens. The addition of the irrigation kit makes this garden even more user-friendly because it delivers the consistent moisture your garden needs. Just add nutrient-rich soil and seeds and enjoy the season! NOTE: Soil and seeds not included. Trellises and other crop supports are also available separately.
Adds available selections to cart
Cedar Raised Garden Bed – 4' x 8'
Zoom Image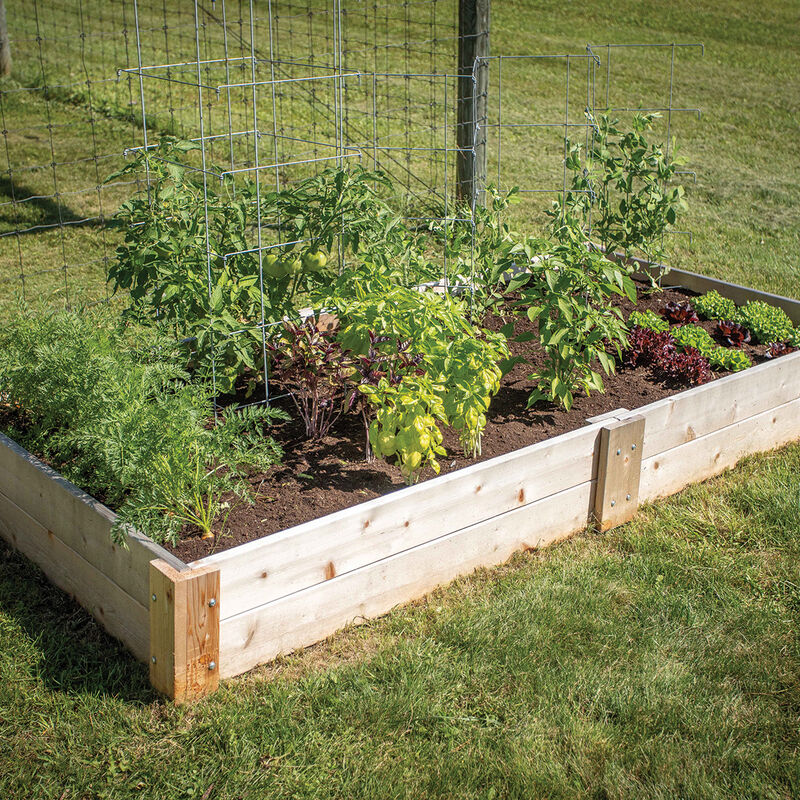 Sturdy, easy to assemble, and built to last.
Complete kit for irrigating raised beds and planter boxes.