Specialty Summer Squash Set
(F1) Yellow Summer Squash Seed
Together, Tempest and Zephyr are a dynamic pair at market or in the kitchen. We bred them both to be easily identifiable — Tempest for its distinctive ridges, and Zephyr for its green blossom end — so that marketgoers can recognize them on return trips and ask for more. Their firm texture and exceptional flavor make them superior to market-standard squash, and their unique appearance has helped them grow a cult following among growers, chefs, and foodies.
Adds available selections to cart
Tempest
Organic (F1) Yellow Summer Squash Seed
Zoom Image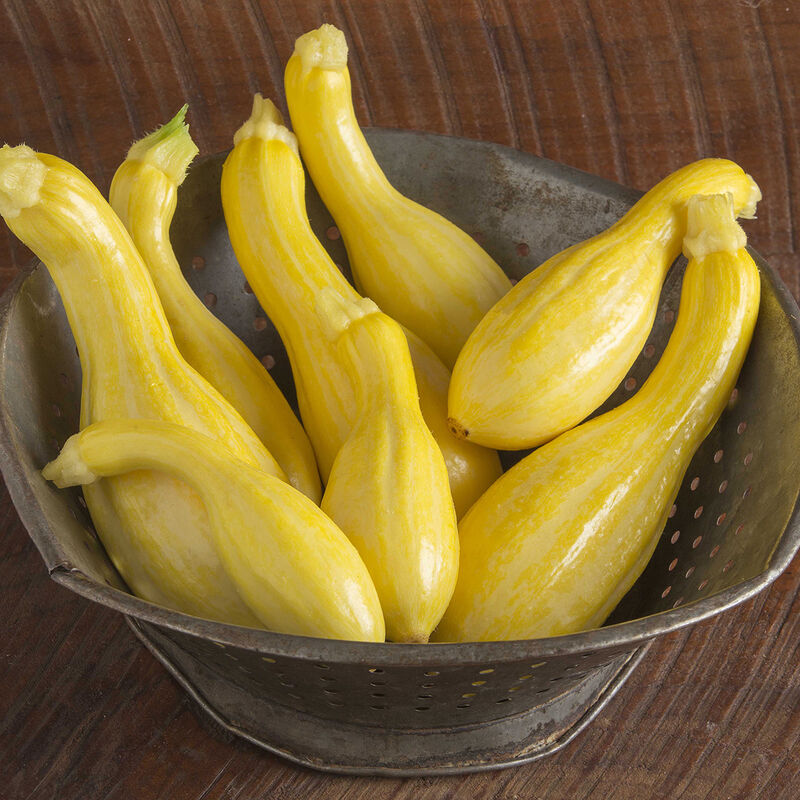 Unique appearance and great flavor.