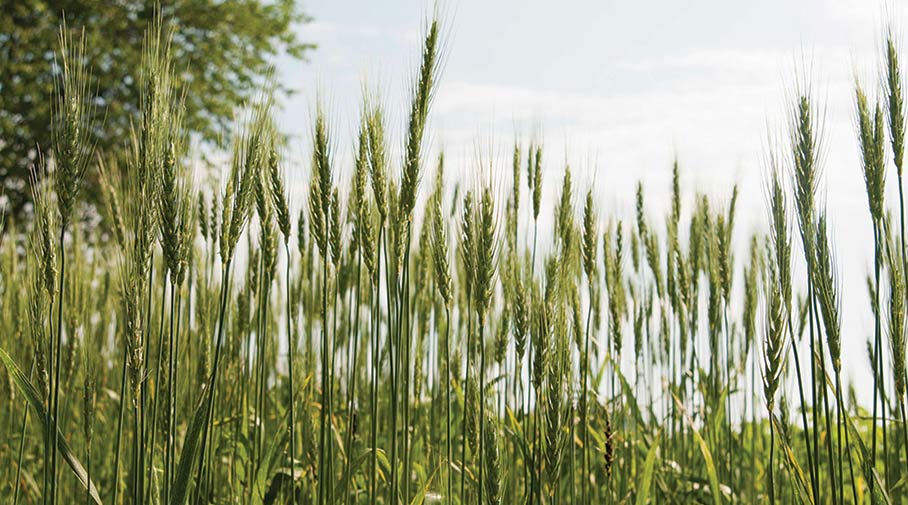 Top 10 Uses for
Farm Seed & Cover Crops
Recommended Applications & Benefits
An Essential Component of Every Sustainable Farm
Strategic use of farm seed is an investment in the land that pays dividends in the form of greater long-term productivity and sustainability. With rich potential for a diversity of applications, farm seed and cover crops control erosion, add organic matter, conserve moisture, and support the integrity of soil and watershed ecology. By growing your own inputs, you economize on fertilizers, animal feed, and hay mulch, while improving the overall health of your livestock, soils, crops, the food you sell and, ultimately, the surrounding environment.
10 Recommended Farm Seed Uses
Of the many ways to incorporate farm seed into your operation, here are the top 10 applications and their key benefits:
Farm Seed Types
From grasses and legumes to brassicas and grains, Johnny's offers a range of cover crops and farm seed for practical applications:
Farm Seed Comparison Chart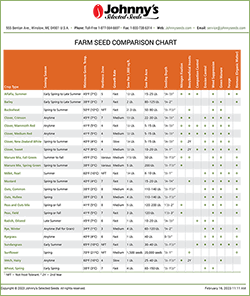 Review and compare key characteristics of types, including sowing season, germination temperatures, hardiness, and growth rate.