Agrostemma - Key Growing Information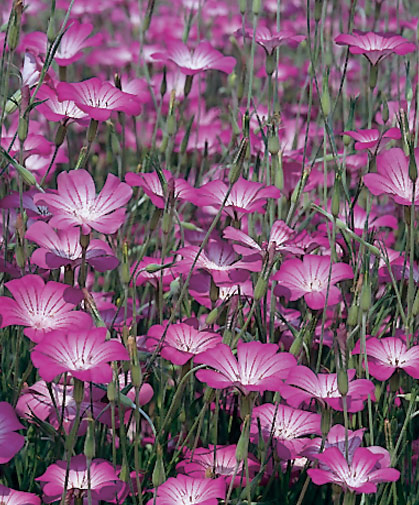 DAYS TO GERMINATION:
7-14 days at 60-70°F (16-21°C)


SOWING:
Direct seed (recommended) - As soon as the soil can be worked. Sow 1/8" deep. Thin to stand 6-9" apart when first true leaves appear. Transplant - Sow 4-5 weeks before last frost. Sow at 2-3 week intervals until midsummer for continuous bloom. Performs best in cool weather. Corn cockle blooms July to August from an early May sowing.


LIGHT PREFERENCE:
Sun.


PLANT HEIGHT:
24-36".


PLANT SPACING:
6-9".


HARDINESS ZONES:
Annual.


HARVEST:
Fresh - 1 to 2 flowers in a spray are open.


SOIL:
Rich, well-drained soil.


SCIENTIFIC NAME:
Agrostemma githago


ALTERNATE NAME:
Corn cockle