Asclepias (Butterfly Weed) - Key Growing Information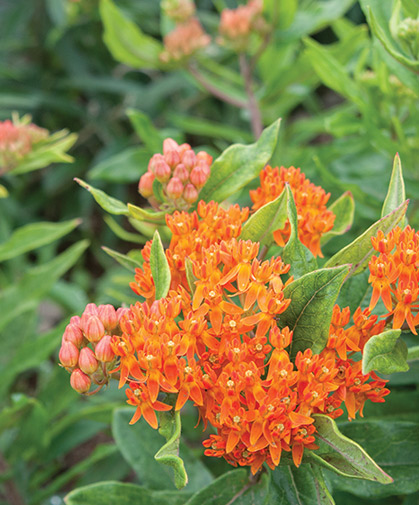 DAYS TO GERMINATION:
14-21 days at 65-70°F (18-21°C). Stratification for Pleurisy Root only: Moisten,cover with plastic, and refrigerate at 40-50°F (4-10°C) for 7-14 days. After stratification, seeds should be brought into warmer temperatures to germinate.


SOWING:
Transplant (recommended) - Sow 7-9 weeks before last frost. Sow 1/4" deep into a seed starting mix. Begins taproot growth upon germination. Do not allow to become pot bound at any time as plants will deteriorate rapidly. Transplant into larger cell packs or 3-4" pots 3-5 weeks after sowing. Harden off and transplant outdoors after the last frost. Direct seed - Can be direct sown in the fall or spring.


LIGHT PREFERENCE:
Sun.


PLANT HEIGHT:
Varies.


PLANT SPACING:
12-24".


HARDINESS ZONES:
Varies.


HARVEST:
1/2 to 2/3 of flowers are open. If stems wilt after harvest, rehydrate in water for 24 hours. CAUTION: Milky sap may cause eye and skin irritation.


SOIL:
Well-drained, sandy loam to poor soil.


USES:
Cut flower. Borders, containers, and butterfly gardens.


SCIENTIFIC NAME:
Asclepias spp.