Bells of Ireland - Key Growing Information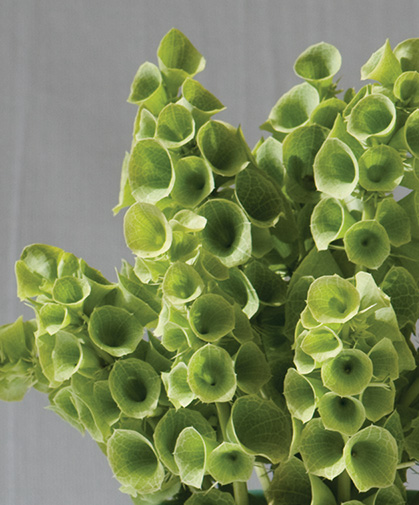 DAYS TO GERMINATION:
12-21 days at 65-68°F (18-20°C). For the best germination, chill seeds for 1-2 weeks at 35-40°F (1.7-4.4°C) before sowing.


SOWING:
Staking may be necessary to support plants.

Direct seed (recommended):
Sow in early spring when soil is 50-60°F (10-16°C). Do not cover seed as light is required for germination.

Transplant:
Sow 6-8 weeks before planting out in individual 3" containers or cell packs, as plants have taproots and do not transplant well. Bottom water or mist to avoid covering seed with displaced soil. Harden off and transplant outside after the danger of frost has passed.


LIGHT PREFERENCE:
Sun/Part Shade.


SOIL REQUIREMENTS:
Well-drained soil.


PLANT SPACING:
10-12".


HARDINESS ZONES:
Annual.


HARVEST:
Harvest regularly to promote bloom of side shoots.

Fresh:
When flowers are 1/2 open and green.

Dried:
When the bells have become firm to the touch.


USES:
Fresh or dried cut flower, back of beds, borders, or cottage gardens.


SCIENTIFIC NAME:
Moluccella laevis