Bupleurum - Key Growing Information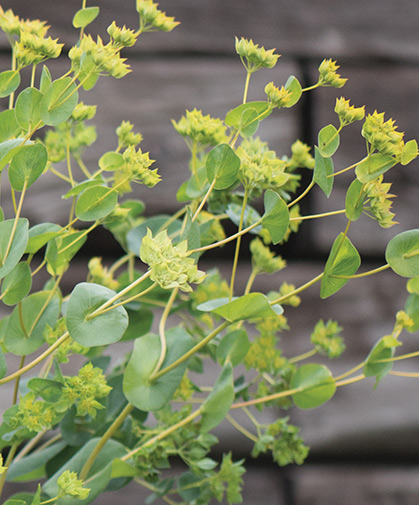 DAYS TO GERMINATION:
14-21 days at 55-60°F (13-16°C).


SOWING:
Direct seed (recommended): Where plants are to bloom in early spring, sow as soon as soil can be worked. Cover seeds with 1/4" of soil. Thin when the first true leaves appear.


LIGHT PREFERENCE:
Sun/Part Shade.


SOIL REQUIREMENTS:
Average, well-drained soil.


PLANT SPACING:
10".


HARDINESS ZONES:
Annual.


HARVEST:
Fresh: Harvest when flower heads begin to show color.

Dried:
Harvest when flowers have opened completely and hang to dry.


USES:
Excellent cut or dried flower. Bouquet filler. Provides interest at back of flower beds.


SCIENTIFIC NAME:
Bupleurum rotundifolium


ALTERNATE NAMES:
Thoroughwax, hare's ear