Lupine - Key Growing Information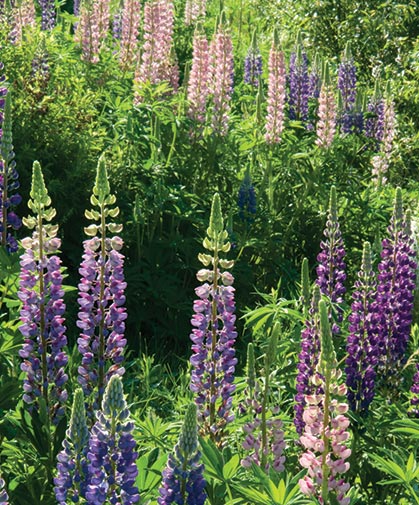 DAYS TO GERMINATION:
14-21 days at 65-75°F (18-24°C). Soak seed overnight or scarify to promote germination.


SOWING:
Transplant: Sow 4-8 weeks before planting out. Sow 2-3 seeds directly into cell packs (nothing smaller than a 32 tray) or individual containers. Cover seed, as darkness aids germination. Thin to one plant per cell or container when the first true leaves appear. Harden off and transplant outside in early spring. Roots of lupines are fragile and once restricted will produce inferior plants and flowers. When plants are ready to transplant, do not delay planting. Established plants do not transplant well, so it is best to plant where they will be left undisturbed.


Direct seed:
Sow seeds in early spring, as soon as soil can be worked. Sow 1/4" deep. Thin when true leaves appear.


LIGHT PREFERENCE:
Sun/Part Shade.


SOIL REQUIREMENTS:
Average, slightly acidic soil.


PLANT SPACING:
18-24".


HARDINESS ZONES:
Zones 4-8.


HARVEST:
Fresh: Harvest when 80% of blooms on spike are open.


USES:
Cut flower. Borders, masses, cottage gardens, or wildflower meadows.


SCIENTIFIC NAME:
Lupinus spp.