Lacy Phacelia (Purple Tansy) - Key Growing Information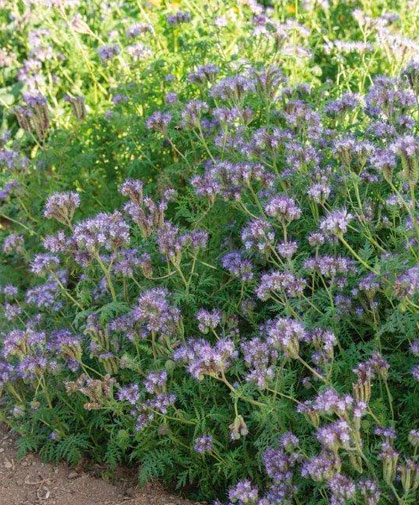 DAYS TO GERMINATION:
7-14 days at 55-68°F (13-20°C)


SOWING:
Direct seed (recommended) - Sow seed thinly in rows, 6 seeds per ft., 1/8- 1/4" deep as soon as soil can be worked. For mass plantings or cover crop, sow at 3 oz./1,000 sq.ft. or 7 lb./acre. Germinates best when sown into cool soil. Keep soil surface moist until emergence. Make 2-3 successive sowings, 2 weeks apart, for continuous blooms through the season.


LIGHT PREFERENCE:
Sun.


PLANT HEIGHT:
30-40".


PLANT SPACING:
2-12".


HARDINESS ZONES:
Annual.


HARVEST:
Fresh - When flowers are just beginning to open.


SOIL REQUIREMENTS:
Most any well drained soil.


USES:
Attracts and supports beneficial insects in garden beds and borders and when used as a cover crop. Productive nectar crop for honeybee forage. Casual cut flower.


SCIENTIFIC NAME:
Phacelia tanacetifolia


ALTERNATE NAMES:
Lacy phacelia, blue tansy, purple tansy