Salvia viridis (Annual Clary Sage) - Key Growing Information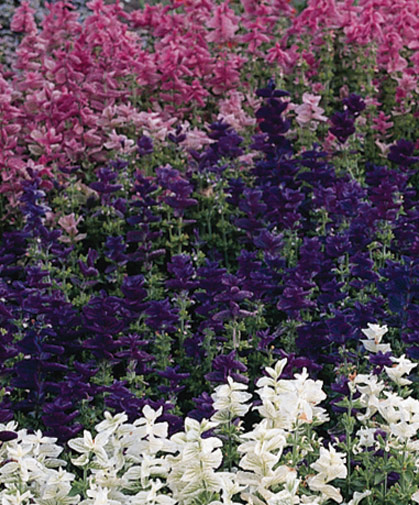 DAYS TO GERMINATION:
5–12 days at 75–78°F (24–26°C).


SOWING:
Transplant (recommended): Sow 6–8 weeks before last frost. Gently press seed 1/4" deep into soil but do not cover, as light is required for germination. Bottom-water or mist to avoid covering seed with displaced soil. Transplant into cell packs or larger containers at the second true leaf stage. Harden off and transplant outside after the last frost.


LIGHT PREFERENCE:
Sun/Part Shade.


PLANT HEIGHT:
26–28".


PLANT SPACING:
12–18".


HARDINESS ZONES:
Annual.


HARVEST:
Fresh or dried: For harvest either as a fresh or dried flower, harvest when the bracts are fully colored. Hang to dry.


SCIENTIFIC NAME:
Salvia viridis.