Beneficial Insect Flower Mix - Key Growing Information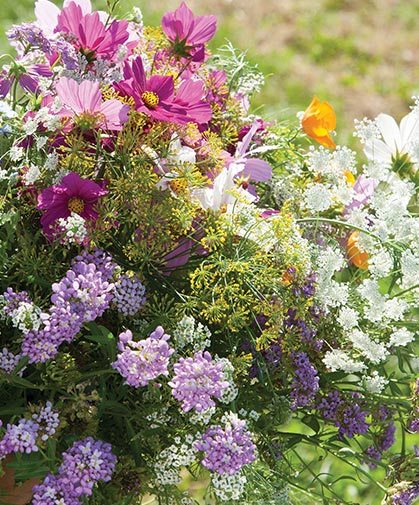 DAYS TO GERMINATION:
10-28 days at 65-75°F (18-24°C).


SOWING:
Direct seed (recommended): Prepare weed-free field or bed area. Broadcast mixture evenly over area. Lightly rake seed and gently tamp into soil. Seed should be no deeper than 1/8". Keep area moist to aid germination. Plant in late spring, after last frost, early summer or fall. Fall seeding can be very successful, especially in dry soils. Fall plantings are "dormant seeds;" the seeds will not germinate until spring.


LIGHT PREFERENCE:
Sun.


SOIL REQUIREMENTS:
Average, well-drained soil.


SEEDING RATES:
A packet (approximately 500 seeds) sows a 75-100' row or 5-10 square feet; 7 oz. sows 1,000 square feet.; 9-18 lb./acre. Use the higher rate for maximum color and when adequate soil preparation and weed control are not possible.


USES:
Natural plantings for beds and field areas.