Anise Hyssop - Key Growing Information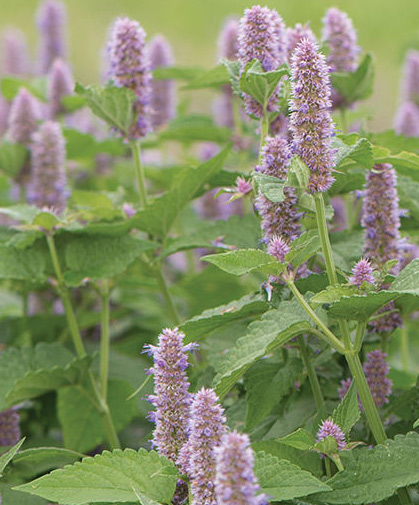 DAYS TO GERMINATION:
7-16 days.


SOWING:
Transplant (recommended): Tamp seeds into the soil mix or just barely cover with soil. Anise hyssop will transplant easily at any age. When transplanting, place seedlings 6-12" apart in rows 24-36" apart.
Direct seed: Sow shallowly, 1/4" deep, one seed per inch in spring. Thin to 6-12" apart.


LIGHT PREFERENCE:
Sun.


SOIL REQUIREMENTS:
A sandy, moist, well-drained loam.


PLANT HEIGHT:
24-36".


PLANT SPACING:
6-12".


HARDINESS ZONES:
Zones 5-9.


HARVEST:
Cut both flowers and leaves for fresh use or hang to dry for tea.


SCIENTIFIC NAME:
Agastache foeniculum