Anise - Key Growing Information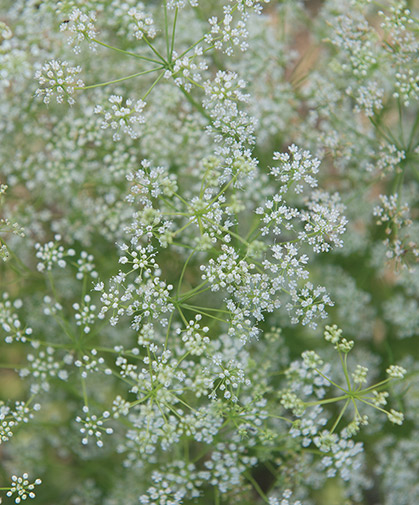 DAYS TO GERMINATION:
6-14 days at 70°F (21°C).


SOWING:
Direct seed (recommended): Use fresh seed, as viability deteriorates rapidly after two years. Sow directly into the garden in early spring, 1-2 seeds per inch, 1/4" deep. When seedlings are 3" tall, thin to 6" apart in rows 18" apart.


LIGHT PREFERENCE:
Sun.


SOIL REQUIREMENTS:
A light, well-drained, moderately rich, sandy loam.


PLANT HEIGHT:
24" Plants may need staking to prevent lodging.


PLANT SPACING:
6".


HARDINESS ZONES:
Annual.


HARVEST:
Anise needs at least 130 days to grow before the seeds are mature. As soon as the tips of the fruits turn gray, harvest seeds before they turn black.


SCIENTIFIC NAME:
Pimpinella anisum