Roman Chamomile - Key Growing Information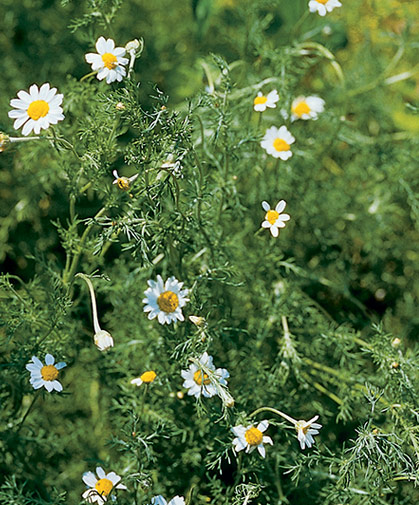 DAYS TO GERMINATION:
10-14 days.


SOWING:
Transplant (recommended): Tamp the seeds into the soil mix or just barely cover with soil; the seeds require light to germinate. Transplant to the garden in the spring when soil temperatures reach at least 45°F (7°C). Space plants 8-12" apart in rows that are 24" apart.
Direct seed: Direct seed shallowly; seeds require light to germinate. Plant 2-3 seeds per inch. Thin to clusters of 2 or 3 plants every 12".


LIGHT PREFERENCE:
Sun/Part Shade.


SOIL REQUIREMENTS:
A slightly acidic to neutral garden soil with good drainage.


PLANT HEIGHT:
10-16".


PLANT SPACING:
8-12".


HARDINESS ZONES:
Zones 5-8.


HARVEST:
Gather leaves and flowers when in full bloom. Use fresh, or dry in a place out of direct sunlight and with good ventilation. Stir periodically over several days until dry.


SCIENTIFIC NAME:
Chamaemelum nobile