Cumin - Key Growing Information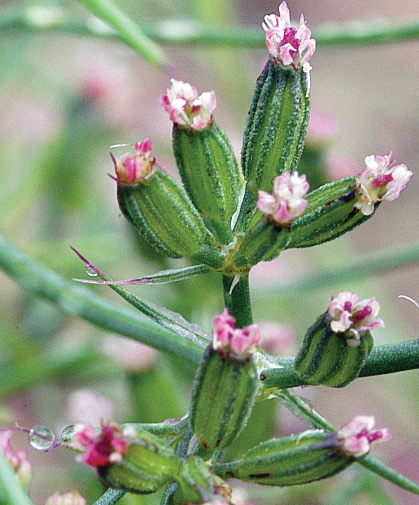 DAYS TO GERMINATION:
7-14 days.


SOWING:
Direct seed (recommended): Cumin requires a lengthy, warm growing season to ensure seed maturation. Sow seeds directly into prepared garden soil about 1/4- 1/2" deep when night temperatures stay above 50°F (10°C). Plants are somewhat fragile and have a tendency to "lodge" or fall over, especially after a hard rain or when plants are flowering. This should not harm seed development. To help avoid lodging, plant seeds close together in the row or bed so that the plants will support each other. Thin to 4-6" apart.


SOIL REQUIREMENTS:
Provide average to somewhat rich, well-drained soil.


LIGHT PREFERENCE:
Sun.


PLANT HEIGHT:
6-12".


PLANT SPACING:
4-6".


HARDINESS ZONES:
Annual.


HARVEST:
Seeds are ready to harvest when they are plump and have turned a dark tan color and the plant's foliage has died back. Harvest the seeds by hand, or pull entire plants to hang and dry. The seeds will shake off the plant easily once dried.


Note:
Use a mortar and pestle to grind cumin seeds into a fine powder.