Lemon Balm - Key Growing Information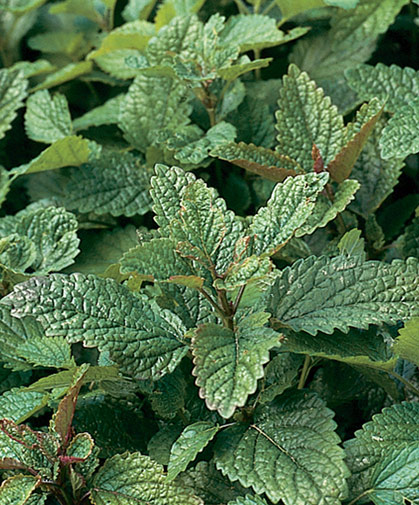 DAYS TO GERMINATION:
7-14 days at 65–70°F (18–21°C).


SOWING:
Transplant (recommended): Sow in flats 6-8 weeks before the last frost. Tamp the seeds lightly into the soil, as seeds require light to germinate, and mist lightly. Transplant to individual pots when the seedlings have 4 true leaves. After the last frost, transplant out, giving the plants 12" spacing.
Direct seed: Direct seed in the spring or early fall, sowing about one seed per inch. Tamp the seeds lightly into the soil, as the seeds require light to germinate, and keep moist until germination occurs. It is not necessary to thin, but if desired, the seedlings can be thinned to stand up to 12" apart in rows 2' apart. Mulch if the winter goes below 0°F (-18°C).


LIGHT PREFERENCE:
Sun.


SOIL REQUIREMENTS:
Grow in moist, well-drained soil of medium fertility.


PLANT HEIGHT:
18-26".


PLANT SPACING:
12".


HARDINESS ZONES:
Zones 4-9.


HARVEST:
Individual leaves may be picked as soon as the plants have become established. Cut entire stalks before the plants begin to bloom, being careful not to bruise the foliage. In the first year, two cuttings are possible. Leaves are best used fresh, as they turn brown and lose much of their scent when dried.


SCIENTIFIC NAME:
Melissa officinalis