Milk Thistle - Key Growing Information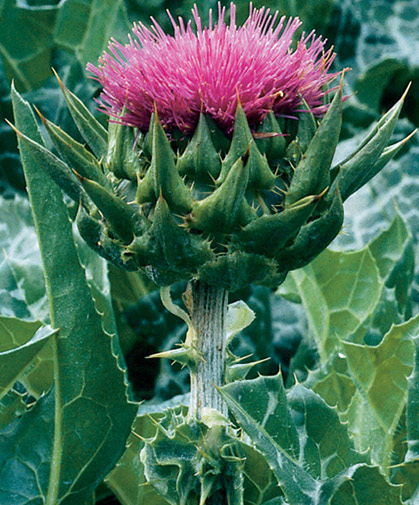 DAYS TO GERMINATION:
7-14 days.


SOWING:
Direct seed (recommended): Sow seeds in early spring or late fall, about 4 seeds per foot. Seed requires light to germinate, so cover very lightly with soil. The final spacing for the plants should be 24-36" in rows 3' apart as they grow quickly to a large size. Milk thistle is prickly, so it is recommended to wear gloves when thinning or hand-weeding.


LIGHT PREFERENCE:
Sun.


SOIL REQUIREMENTS:
Milk thistle is very adaptable to growing conditions, provided the soil is well-drained.


PLANT HEIGHT:
40-54".


PLANT SPACING:
24-36".


HARDINESS ZONES:
Biennial.


HARVEST:
Young plants can be picked for salads or steaming, but the spines need to be removed. The seeds are harvested in the fall from the drying flower heads on the plant.


SCIENTIFIC NAME:
Silybum marianum