Salad Burnet - Key Growing Information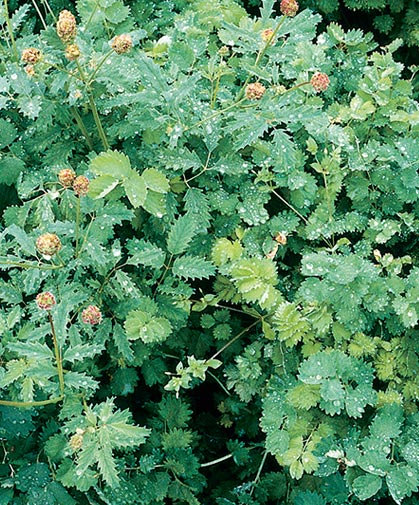 DAYS TO GERMINATION:
5-10 days.


SOWING:
Transplant: Start seeds in cell flats 6-8 weeks before setting outside. Sow thinly 3-4 seeds per cell, jut barely covering the seeds. Keep the soil moist for germination. Thin to one plant per cell. Transplant outside in spring and space plants 8-12" apart, in rows 18" apart.
Direct seed: Sow seeds in spring, 1 seed per inch, as soon as the soil can be worked. Barely cover the seeds, as light is required for germination.


LIGHT PREFERENCE:
Sun.


SOIL REQUIREMENTS:
Grow in sandy, well-drained soil that is slightly alkaline.


PLANT HEIGHT:
16-24".


PLANT SPACING:
8-12".


HARDINESS ZONES:
Zones 4-8.


HARVEST:
Individual leaves may be harvested once the plants have become established. Leaves are most tender before and after flowering.


Note:
Divide in the spring or fall to produce more plants.


SCIENTIFIC NAME:
Sanguisorba minor