Shiso - Key Growing Information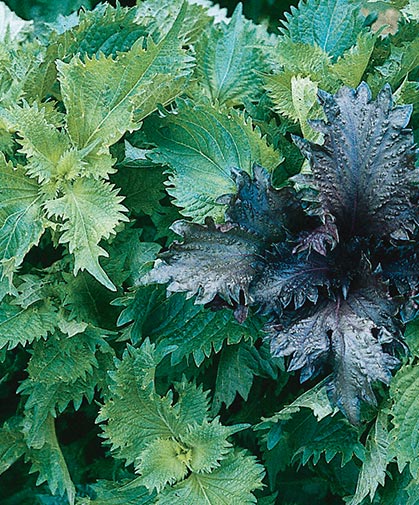 DAYS TO GERMINATION:
7-21 days.


SOWING:
Direct seed (recommended): Store seed in the freezer for best germination. Sow in spring after the last frost, 1-2 seeds per inch, in rows 18" apart. Sow seeds shallowly or cover lightly, as light is required for germination. Can grow somewhat thickly, or thin to 6-12" apart.


LIGHT PREFERENCE:
Sun.


SOIL REQUIREMENTS:
Shiso grows well in medium to rich, sandy soils.


PLANT HEIGHT:
18-30".


PLANT SPACING:
6-12".


HARDINESS ZONES:
Annual.


HARVEST:
Leaves may be harvested for fresh use once the plants have become established.


SCIENTIFIC NAME:
Perilla frutescens