Milk Thistle
Organic Herb Seed
Zoom Image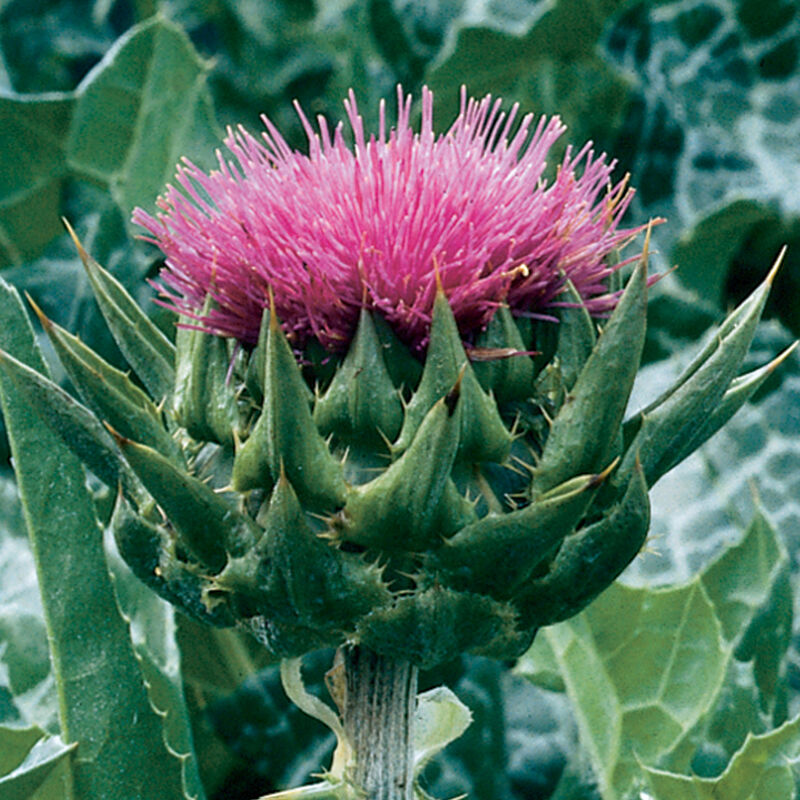 Milk Thistle
Organic Herb Seed
Increasingly popular medicinal herb.
Large plant with shiny, spined leaves mottled with white. Outstanding, solitary, 2" purple flowers. All parts are edible. Medicinal: The active component, silymarin, is found in the seeds and is known for its liver rebuilding properties. NOTE: Cannot ship to WA, OR, or TX. USDA Certified Organic.
Specs:
Packet: 50 seeds
Avg. 1,200 seeds/oz
This product does not ship to the following states: OR, TX, WA.
DAYS TO GERMINATION:
7-14 days.


SOWING:
Direct seed (recommended): Sow seeds in early spring or late fall, about 4 seeds per foot. Seed requires light to germinate, so cover very lightly with soil. The final spacing for the plants should be 24-36" in rows 3' apart as they grow quickly to a large size. Milk thistle is prickly, so it is recommended to wear gloves when thinning or hand-weeding.


LIGHT PREFERENCE:
Sun.


SOIL REQUIREMENTS:
Milk thistle is very adaptable to growing conditions, provided the soil is well-drained.


PLANT HEIGHT:
40-54".


PLANT SPACING:
24-36".


HARDINESS ZONES:
Biennial.


HARVEST:
Young plants can be picked for salads or steaming, but the spines need to be removed. The seeds are harvested in the fall from the drying flower heads on the plant.


SCIENTIFIC NAME:
Silybum marianum
Johnny's is committed to your success, every step of the way.
We want you, our customer, to be 100% satisfied with all of our seeds, tools, and supplies.
If anything you purchase from us proves unsatisfactory, we will either replace the item or refund the purchase price.