Zoom Image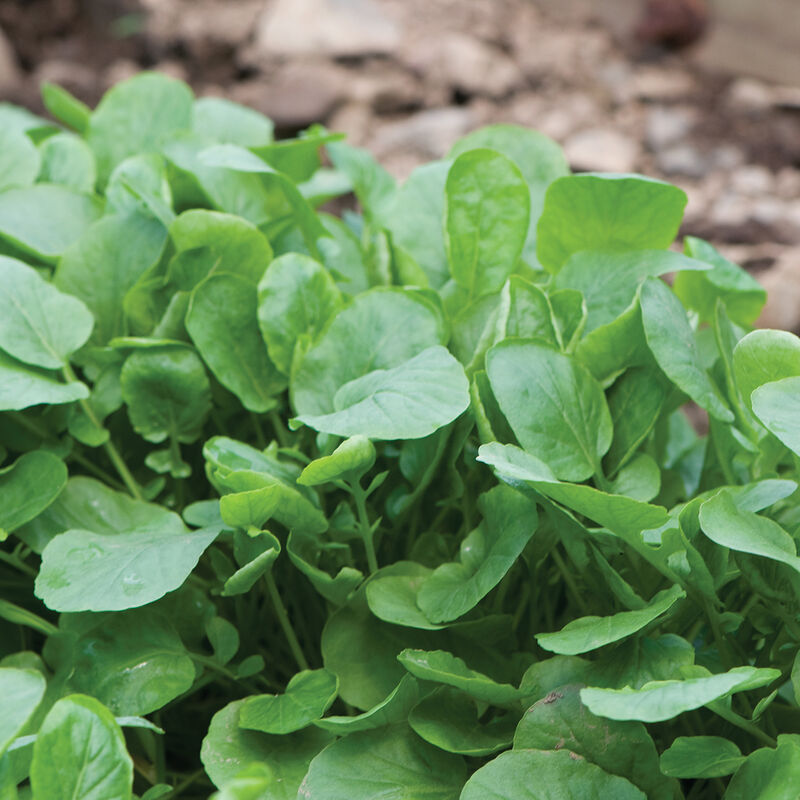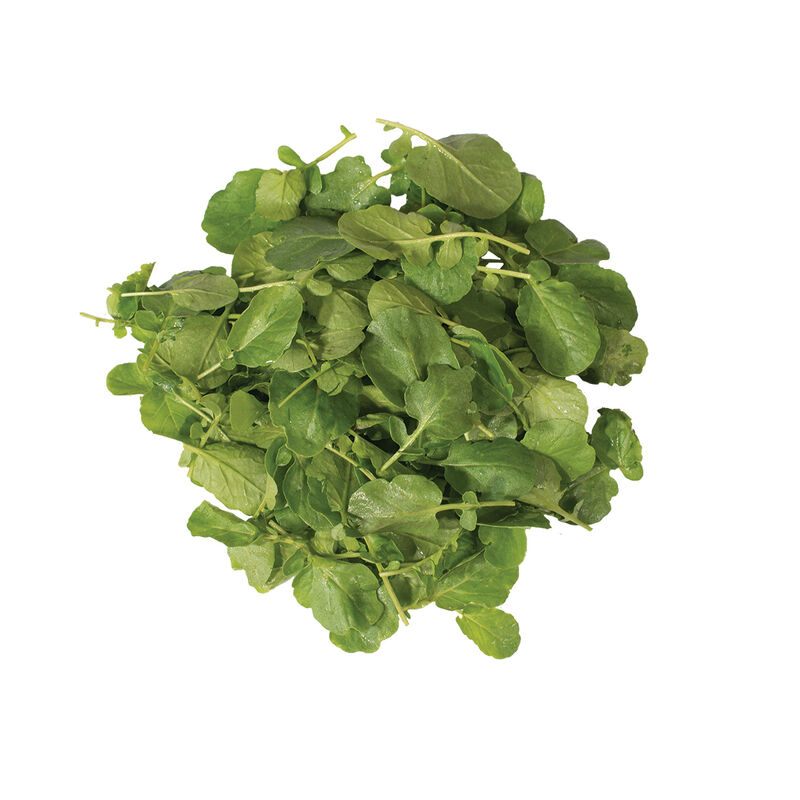 Similar to watercress, but easier to grow.
Slow to start but, once established, easy to grow. Long standing and slow bolting. 6–8" rosettes of dark green, glossy, rounded leaves. Similar to watercress but much easier to grow. Sometimes called "creasy greens" in the South. Avg. 22,800 seeds/oz. Packet: 250 seeds.
Due to supply issues, quantities are limited this year. We apologize for any inconvenience.
SCIENTIFIC NAME:
Lepidium sativum, Barbarea verna, Nasturtium officinale

CULTURE:
For Wrinkled Crinkled Cress, Upland Cress, and Watercress.

DIRECT SEEDING:
Wrinkled Crinkled Cress: Sow shallowly in a 2-4" wide band, early spring through early fall or indoors, year-round, in a flat, about 20 seeds/in. Begin harvest in 7-10 days when 2" tall. Sow every 2 weeks for a steady supply. Upland Cress: For full-size rosettes: Direct seed from midspring onward, about 15 seeds/ft., 1/4" deep. Keep soil moist as the seed germinates slowly. Thin to 4-6" apart. Harvest rosettes at the below the basal plate. For baby leaf: Sow 3-5 seeds/in. in rows at least 2" apart. Harvest above the basal plate when leaves reach desired size. Watercress: High moisture requirements make direct seeding difficult. Direct seed about ½" apart, ¼" deep. Thin to 4" apart and keep well-watered, or start seed indoors, keeping the soil moist. Transplant to large pots, cold frame, or field with soil that is fertile, humus-rich, well-limed, and has a pH around 7.0. Keep soil moist or sit pots in pans of water and renew water daily.

SEED SPECS:
Wrinkled Crinkled Cress: Avg. 11,600 seeds/oz. Upland Cress: Avg. 22,800 seeds/oz. Watercress: Avg. 133,700 seeds/oz.

PACKET:
Wrinkled Crinkled Cress: 250 seeds, sows 12 sq.in. Upland Cress: 250 seeds, sows 15'. Watercress: 250 seeds.
Johnny's is committed to your success, every step of the way.
We want you, our customer, to be 100% satisfied with all of our seeds, tools, and supplies.
If anything you purchase from us proves unsatisfactory, we will either replace the item or refund the purchase price.