Smooth Black Mulch – 4' x 50'
Zoom Image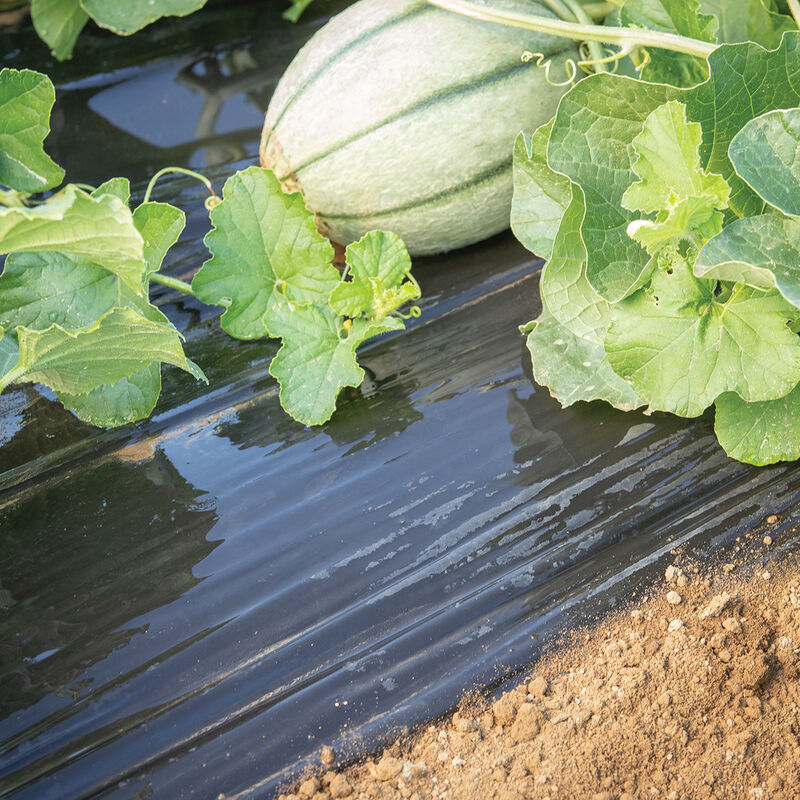 Smooth Black Mulch – 4' x 50'
The predominant mulch film used in vegetable production.
Standard black mulch film for suppressing weeds, reducing evaporation, and increasing soil temperature to encourage earlier crops and higher yields. Average soil warming of 3–5°F at the root zone. Flexible and durable. Easy to install and remove. Larger sizes are embossed (dimpled), allowing extra stretch for a snug fit over raised beds and better soil contact when applied with a mechanical mulch layer. 1.0 mil polyethylene.
Johnny's is committed to your success, every step of the way.
We want you, our customer, to be 100% satisfied with all of our seeds, tools, and supplies.
If anything you purchase from us proves unsatisfactory, we will either replace the item or refund the purchase price.