Zoom Image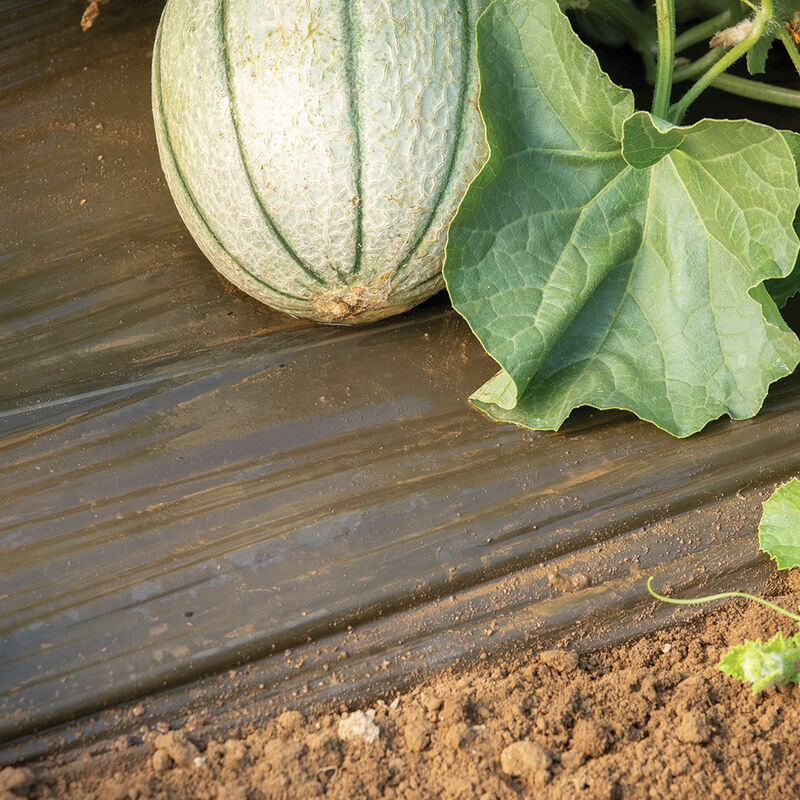 Maximum soil warming and weed suppression.
Developed by Prof. Brent Loy of the Univ. of New Hampshire. Transmits near-infrared radiation to increase soil temperatures up to 8–10°F, while blocking the PAR (photosynthetic active radiation) responsible for vigorous weed growth. Perfect for heat-loving crops like melons and other cucurbits. Apply film soon after bed preparation for maximum weed suppression. 1.0 mil. embossed material is suitable for mechanical mulch layers.
Johnny's is committed to your success, every step of the way.
We want you, our customer, to be 100% satisfied with all of our seeds, tools, and supplies.
If anything you purchase from us proves unsatisfactory, we will either replace the item or refund the purchase price.