Zoom Image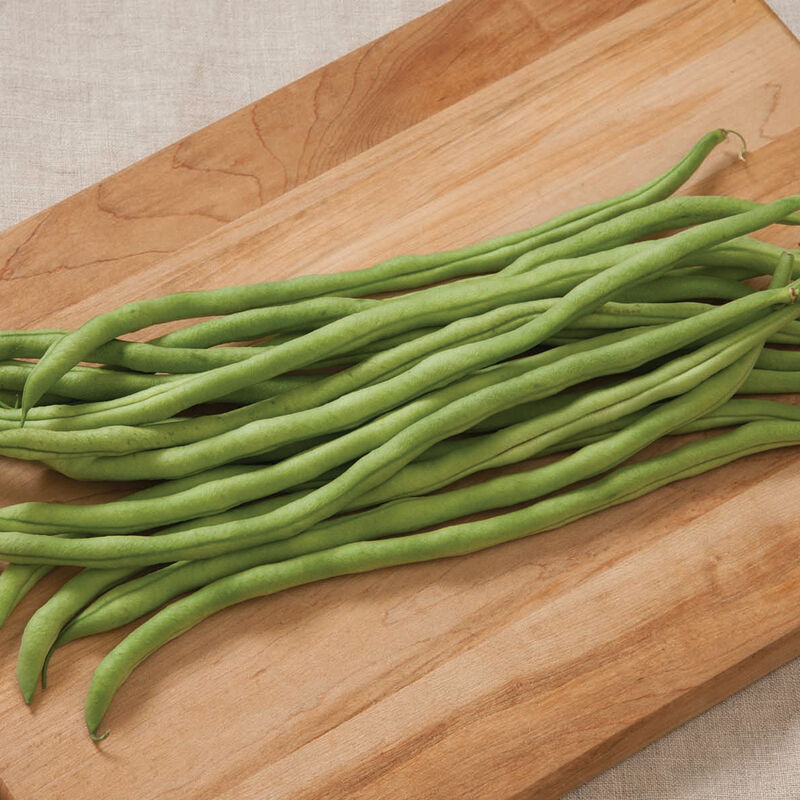 Dependable favorite with excellent flavor.
Growing to over 11", Fortex produces extra-long round pods. Early and very productive, the beans may be picked at 7" in length for extra-slender "filet" beans. Green, firm-textured pods are completely stringless and delicious at all lengths, even after the seeds enlarge. Walnut brown seeds. Pole bean; requires trellising.
Specs:
Packet: 50 seeds
Avg. 1,050 seeds/lb
Johnny's Recommended Substitute
Early, vigorous, standard green snap bean.
This product does not ship to the following countries: United Arab Emirates, Austria, Australia, Barbados, Belgium, Bulgaria, Bermuda, Bahamas, Switzerland, Cyprus, Czech Republic, Germany, Denmark, Estonia, Spain, Finland, France, United Kingdom, Greece, Hong Kong, Croatia, Hungary, Ireland, Iceland, Italy, Japan, Republic of Korea, Kuwait, Cayman Islands, Lithuania, Luxembourg, Latvia, Malta, Netherlands, Norway, New Zealand, Oman, Poland, Portugal, Qatar, Romania, Saudi Arabia, Sweden, Singapore, Slovenia, Slovakia, San Marino, Thailand, Trinidad and Tobago, Taiwan, Ukraine.
SCIENTIFIC NAME:
Phaseolus vulgaris

CULTURE:
Grow pole beans on trellises, poles, or mesh fencing (such as Hortonova). Sow seeds 1" deep, spaced 3" apart in rows 4' apart after soil temperature exceeds 60°F (16°C). If using poles, plant 4-6 seeds at the base of each pole. Inoculants can increase yields.

DISEASES:
Plow under or remove and compost bean straw in the fall to hasten destruction of most disease organisms. For sclerotinia white mold control, plant at wider row spacing to promote drying of plant leaves and soil. Practice a 3-year crop rotation, preferably into corn or grain crops. All our pole bean seeds are Halo-Blight free.

INSECT PESTS:
Mexican bean beetles can be controlled with insecticides such as pyrethrin or azadirachtin.

HARVEST:
Harvest regularly to encourage new pod set.

STORAGE:
Store at 40°F (5°C) and 90% relative humidity for 7–10 days.

AVG. SEEDING RATE:
50 seeds/12' or 10 poles; 250 seeds/60' or 50 poles; 500 seeds/120' or 100 poles; 1M/ 250' or 200 poles.

SEED SPECS:
SEEDS/LB.: See individual varieties.

PACKET:
50 seeds, sows 12' or 10 poles.
Johnny's is committed to your success, every step of the way.
We want you, our customer, to be 100% satisfied with all of our seeds, tools, and supplies.
If anything you purchase from us proves unsatisfactory, we will either replace the item or refund the purchase price.