Vision MXR
1r (F1) Corn Seed
Zoom Image
New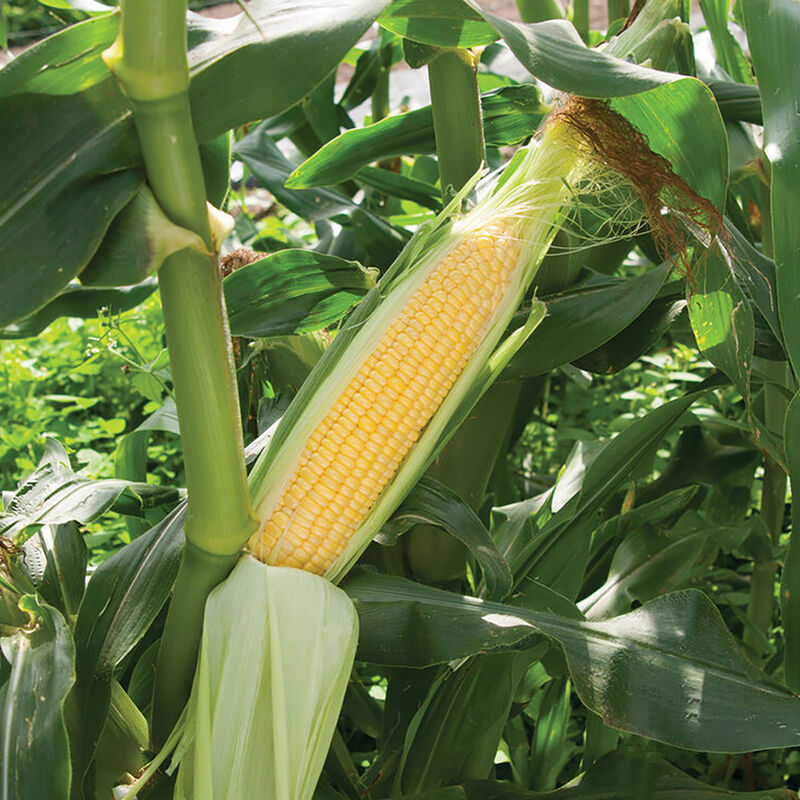 Vision MXR
1r (F1) Corn Seed
New! Yellow super sweet (sh2) with reputation for flavor. Conventional seed with NOP-compliant Organic 1r treatment.
Same fantastic flavor as the original Vision. 8" long ears with tender, bright yellow kernels in 16–18 rows. Excellent husk protection and good cool-soil vigor. Fans of Vision will not be disappointed by this improved version. 6 1/2' plants. Intermediate resistance to maize dwarf mosaic virus, northern corn leaf blight, and common rust.

About Organic 1r Seed Treatment:
New Organic 1r treatment is a biologically-derived coating that helps protect germinating seed from pathogens and improves nutrient uptake in young roots. Our trials have shown greatly improved stands in sweet corn and other crops across a broad spectrum of climates and soil types. Results may vary depending on soil and weather conditions. Most biologically-derived treatments provide the greatest benefit in soils that are intensively cropped and/or depleted. NOTE: Seed treated with Organic 1r may appear darker in color. Avg. 4,000 seeds/lb. Packet: 150 seeds.
Johnny's Recommended Substitute
Reliable white super sweet (sh2) with excellent field performance.